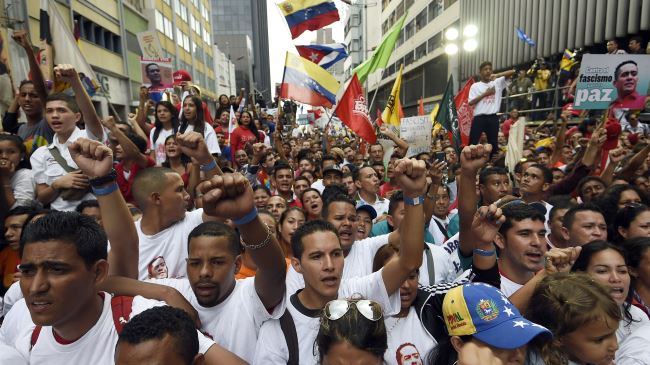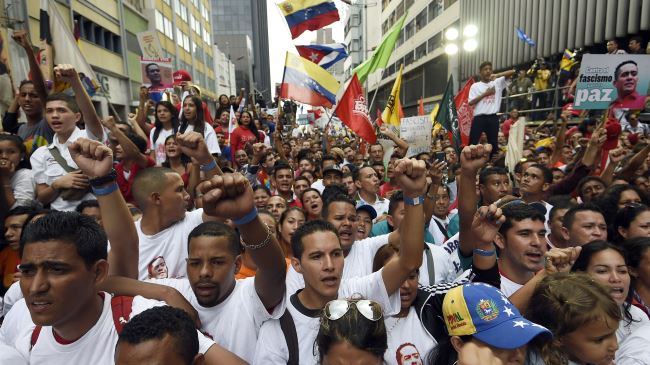 Supporters and opponents of Venezuelan President Nicolas Maduro have staged separate demonstrations in the capital city of Caracas.
On Saturday, pro-government demonstrators protested against the killing of 27-year-old ruling party congressman Robert Serra, who was stabbed to death in early October.
The government supporters marched for two miles from a central square to a gathering near the National Assembly building, urging the Socialist lawmaker's murder to be declared an act of terror.
Venezuela has accused a Colombian paramilitary group of being involved in Serra's murder and expressed determination to put its weight behind the dossier. According to reports, Serra's companion was also killed in the attack.
On Wednesday, President Maduro said the Colombian paramilitary group collaborated with the legislator's bodyguards for three months to commit the murder with the purpose of destabilizing Venezuela.
In a separate rally, which failed to attract more than a couple hundred people, anti-government demonstrators protested against high crime rates, alleged violations of human rights, high inflation rate, food and goods shortages and the health system crisis.