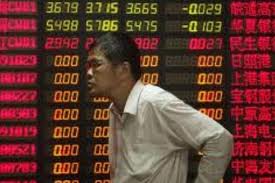 China was once a bright spot in the world economy, yet its prospects are now darkening.
At a news conference in Beijing, the Director of China's Commerce Ministry Wang Shouwen said slowing demand from overseas was combining with rising wages and higher costs for land and raw materials at home to produce a dim outlook for exports.
Speaking ahead of the release of full trade data for November on Saturday, Wang revealed that China's annual rate of export growth in the month was even lower than October's 15.9 percent, itself the lowest rate of growth for two years after seasonal adjustment.
Exports to the US and Europe have traditionally been the chief driver of the Chinese economy. With China paying particular attention to boosting its imports from the US and Europe, Wang said this was now changing.
Yet some analysts doubt if the trend is sustainable. A big portion of Chinese imports from the developed world, they say, has always been factory machinery from countries like Germany.
Figures released last week showed Chinese manufacturing in November underwent its first monthly contraction for nearly three years.
Squeezed by fewer orders from abroad and rising costs at home, it's clear that China's economy now faces a tough 2012. Many economists expect full year growth to come in at below 9 percent. Although enviable by western standards, for China, it will be the slowest rate of economic expansion in nearly a decade.