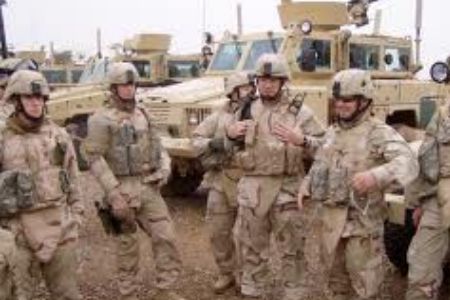 The inhabitants of Diyala Province in Eastern Iraq have welcomed the withdrawal of the last US soldiers from their province and praised the efforts of the Iraqi Security forces in their city.
The withdrawal of the US from Diyala comes in accordance with the 2008 withdrawal agreement signed, between Iraq and the US.
Moreover, the officials accused the US troops of interfering in the province's security affairs, which according to them has hampered the performance of Iraqi security forces and created the opportunities for the terrorists to launch attacks against the civilians.
The provincial council stated that 10,000 Iraqi soldiers are deployed in and around the province to help the other 20,000 Iraqi policemen who are deployed for the same purpose.
The people of Diyala stated that ending the presence of the US troops in the province should be considered as a national occasion and praised the efforts of the security forces and the local government who have done every thing possible to accelerate the withdrawal of the occupation forces from their province.
Since the US invaded Iraq in 2003, the province has been witnessing terrorist attacks and violence on a daily bases.