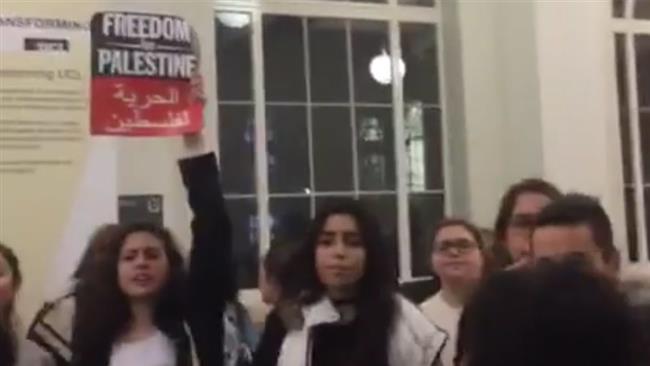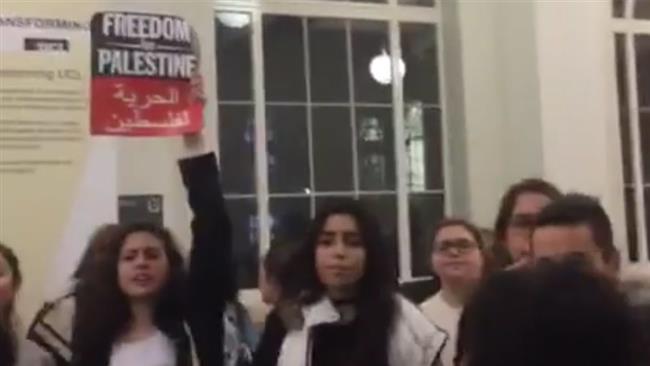 Police were called after anti-Israel protesters stormed an Israel event at one of Britain's top universities, shouting "Shame, Shame!" and barricading attendees in a lecture room, according to media reports.
The event at the University College London (UCL), which was organized by a campus group called UCL Friends of Israel, stirred controversy due to its lecturer's time with the Israeli military, reports said on Friday.
The attendees were forced to remain in the lecture hall Thursday after hearing a speech by Hen Mazzig, a former Israeli military commander, as about 100 demonstrators had gathered outside.
"Protesters were outside chanting and banging on the windows, coming close to breaking them," Craig Dillon, who attended the event, told The Telegraph.
Dozens of police officers were called to quell the protest which officials and conference attendees said was turning violent.
Officers warned attendees not to leave the room without police protection and proceeded to escort the crowd through anti-Israel students shouting "Shame! Shame!"
One Jewish student claimed she was "assaulted" and "attacked" by the protesters.
The students had first demanded UCL ban Mazzig from speaking, and planned the mass protest when their attempts failed, local media reported.
"I had to be rushed out of the event at @UCL with security. The campus was the war zone and the streets are the safe place. I'm out. My god," Mazzig later tweeted.
"It was very hard to speak with all that noise. After the lecture, the police escorted me outside and I was told to run as fast as I can. I was scared more than I was during my military service," he told reporters.
The Student Union had originally banned the speech, but gave in to pressures after organizers appealed to the university on grounds of freedom of speech.
Earlier this year, a similar protest took place at King's College London where activists disrupted a speech by Ami Ayalon — a former commander of the Israeli navy. One protester was later found guilty of assaulting a Jewish student at that protest.