Videos
Video-PSUV concerned over venezuela public safety deal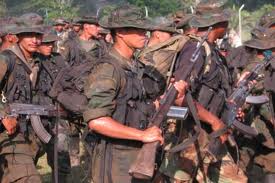 The United Socialist Party of Venezuela, Psuv, has raised concerns over an agreement signed by pre-candidate Leopoldo Lopez, and Chacao District Mayor Emilio Grateron, with former Colombian President Alvaro Uribe on public safety. The Psuv has denounced that this move would serve as an attempt to import Colombian paramilitary.
The statements came after former Uribe's adviser; Jose Obdulio Gaviria was invited to the country to collaborate on public safety issues with Chacao District's police force and its mayor. The PSUV also called on the opposition coalition Table of Democratic Unity to clarify whether this party is endorsing the move.
Lopez had previously paid a visit to Uribe to discuss policies on public safety. Lopez says the Colombian experience in reducing crime rates can be applied successfully to Venezuela, but the United Socialist Party claims that it would bring the violence imposed by Uribe to the country.
Venezuelan president Hugo Chavez said his opponents are aware that they will lose the presidential election of October 2012, so they are looking for shortcuts to destabilize the country.
President Hugo Chavez said that he will prevent the team of former president Alvaro Uribe from entering into Venezuela, and vowed that if they manage to do so by using alternative routes they would be imprisoned.