Hassan Nasrallah
IIT Exclusive News
Leaders of Ummah
Lebanon
Middle East
Videos
VIDEO: Sayyed Nasrallah Relates Experience with Martyrdom of His Son, Hadi: I Understand Feelings of Martyrs' Parents
Great leaders, through all aspects of their lives, can influence their followers. Being charismatic, they inspire devotion in their supporters and guide them towards the righteous path.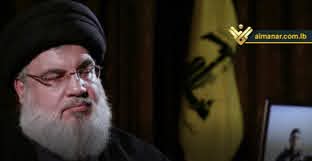 Hezbollah Secretary General Sayyed Hasan Nasrallah is the prominent Resistance leader whose magnetizing personality and character reflect the Quranic mixture of might against enemies, and mercy in dealing with close people and acquaintances.
Thus, the viewers can easily detect the two opposing-complementing traits Sayyed Nasrallah have; scaring the enemies on one hand and showing emotional affectation towards supporters on the other.
On the 61st birthday of Sayyed Nasrallah, Al-Mayadeen pan-Arab channel broadcast on Sunday a documentary titled "Heart of the Guardian", referring to the Lebanese Resistance Leader.
The documentary shows Sayyed Nasrallah relating his experience with the martyrdom of his son, Sayyed Hadi, and noting its importance for it allowed him to experience the feelings of the parents of martyrs.
The documentary also interviews Sayyed Nasrallah's son, Jawad, who stresses that his father keeps the job's secrets and does not share them even with his children.
Sayyed Nasrallah also appears in an interview with the Australian journalist, Julian Assange, conducted in 2012, in which he narrates how his childhood and place of living maintained his attachment to the Palestinian cause.