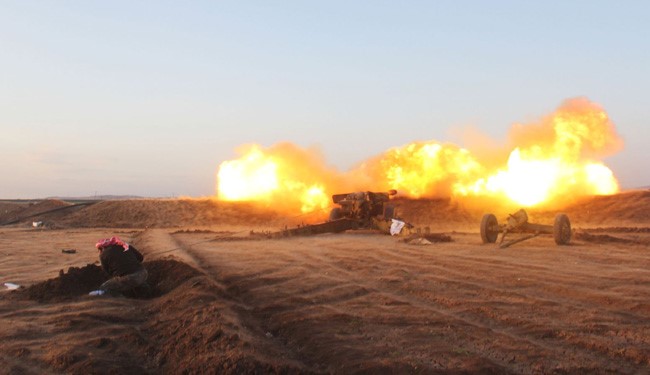 A notorious commander of Fatah al-Sham Front (the newly formed al-Qaeda-affiliated terrorist group previously known as the al-Nusra Front) was killed in the attacks carried out by the Syrian Army troops and popular forces in al-Ramousiyeh district.
Shams Abu Mohammad was killed in clashes with the government forces in the Southern part of Aleppo city.
Also on Saturday, Syrian Air Force and Army's artillery units intensified their attacks on Jeish al-Fatah's strongholds in the Southwestern districts of Aleppo city, leaving no way out for the terrorist groups but to surrender.
"A large number of Jeish al-Fatah forces have been trapped inside buildings in military academy and have no way out due to the Syrian forces' heavy bombardments and artillery shelling," the sources said.
"These terrorist tried to attack government forces in the Old Aleppo city from air force academy buildings, but the heavy attacks of the Syrian warplanes and artillery units have made them fixed targets without any movement," they added.