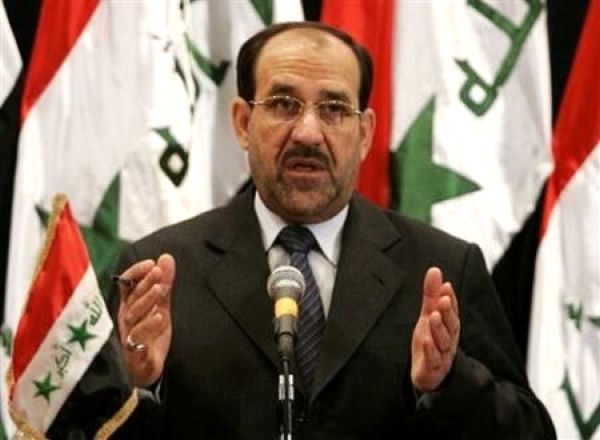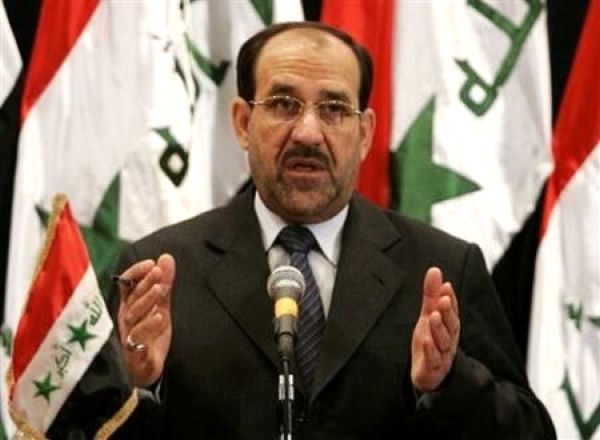 Attacks in Iraq killed 12 people and wounded more than 30 on Thursday, officials said, as Prime Minister Nuri Al-Maliki blamed violence plaguing the country on "sectarian hatred."
A car bomb in Sadr City area of Baghdad killed six people and wounded 17, while another in Kamaliyah in the capital's east killed three and wounded nine, AFP quoted security and medical officials as saying.
In another incident, gunmen shot dead the brother of an MP in the Bayaa area of south Baghdad, they said.
In Iraq's north, a suicide bomber driving an explosives-rigged vehicle killed two soldiers and wounded three in Mosul, while a car bomb wounded two police.
The attacks came as Maliki blamed sectarianism for the surge in violence in
Iraq.
"The bloodshed … is a result of sectarian hatred," Maliki said in televised remarks.
These crimes are a natural result of the sectarian mindset."
Attacks on Wednesday, including a string of bombings that hit seven different areas of the capital, killed 34 people.
Blasts also hit Kirkuk and Mosul in north Iraq and Tarmiyah, north of Baghdad.