General
Hazrat Maryam Statue returns to monastery in terrorism-battered Maaloula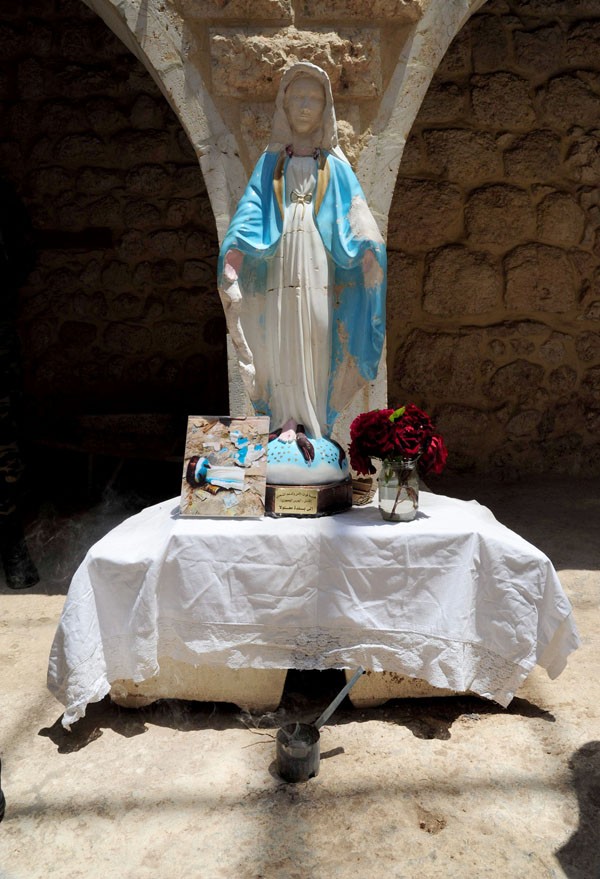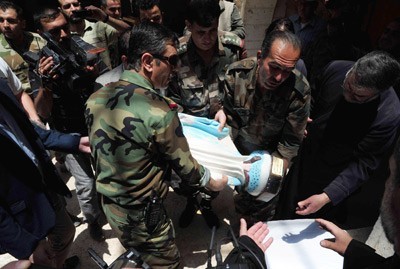 Amid popular and civil participation, the army returned on Monday a statue of the Virgin Mary which terrorists had shattered to St. Sergius and St. Bacchus Monastery in Maaloula in Damascus Countryside, as SANA reporter said.
The statue sustained significant damage at the hands of terrorists when they were running amok in the town before they were expelled by the army in mid-April.
The ceremony of returning the statue, which has been repaired, took place in the presence of a number of army officers.
Father Maher Mansour hailed the army's efforts, together with those of the locals, in bringing the statue back. "The message is that as the statue was rebuilt again, so will be every part of Syria that was destroyed," he said.
A field commander in the Syrian army said that army personnel recollected the pieces of the shattered statue and had them put together again.
Army members carried the shattered pieces of the statue to Maaloula about a month and a half ago after security and stability were restored to the town.
The ancient monastery, which is the oldest in the area, suffered large-scale destruction at the hands of terrorist groups, with the debris still littering its floor and pews.
The monastery is a religious destination drawing visitors from all over the world. Despite the enormous damage it suffered, life begins to creep back into the monastery in a sign of unbreakable will and resilience.