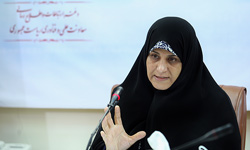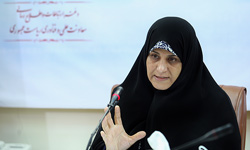 Iran was the first country in the region in terms of scientific achievements and scientific articles authoring last year, Iranian Vice-President for Science and Technology Nasrin Soltankhah announced.
Speaking to the Islamic republic news agency on Monday, Soltankhah announced that according to Scopus, the acclaimed ISI Web of Science, Iran published over 33,000 scientific articles in 2011.
As per the information released from ISI Web of Knowledge Iranian researchers published 18,600 articles in 2010, she added, adding Iran ranked 12th in terms of nano technologies and scientific achievements across the globe.
The remarks by Soltankhah came a day after Iranian President Mahmoud Ahmadinejad lashed out at the West for using scientific capabilities to dominate the world nations, and stressed that the Iranian nation's progress in science and technology will serve the interests of human society.
Iran has made huge achievements in various fields of science and technology, from nuclear knowledge to stem cell and Nano technology.
In a most recent case, Iranian Health Minister Marziyeh Vahid Dastjerdi announced in September that the country would soon start production of 15 types of anti-cancer drugs.
"15 types of monoclonal anti-body drugs are being synthesized with the help of the Scientific Department of the Presidential Office, using hi-tech technology," Vahid Dastjerdi said.