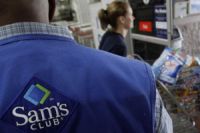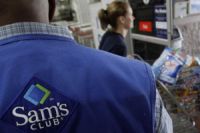 The largest US retailer, Walmart, is planning to lay off 2,300 employees at its Sam's Club division, marking the biggest round of layoffs since 2010 when the unit laid off 10,000 workers.
According to Press TV, the planned layoffs will affect a combination of salaried assistant managers and hourly employees at Sam's Club, which is the eighth largest retailer in the United States.
Bill Durling, a spokesman for the retailer, said of the distribution of assistant managers "We realized we had pretty much the same club structure whether a club had $50 million in revenue or $100 million in revenue."
He added "We're rightsizing the number of managers per club, aligning it more appropriately to the revenue of the club."
The layoffs at Sam's Club are the latest in a series of retail job cuts in the US announced so far since the beginning of the New Year.