Iran
Middle East
We all in same boat for solving regional, global issues: Iran's Zarif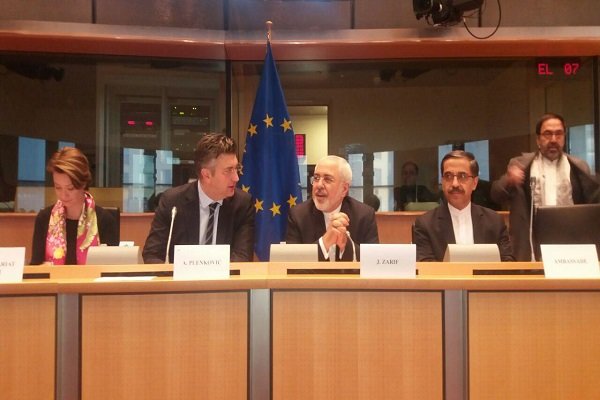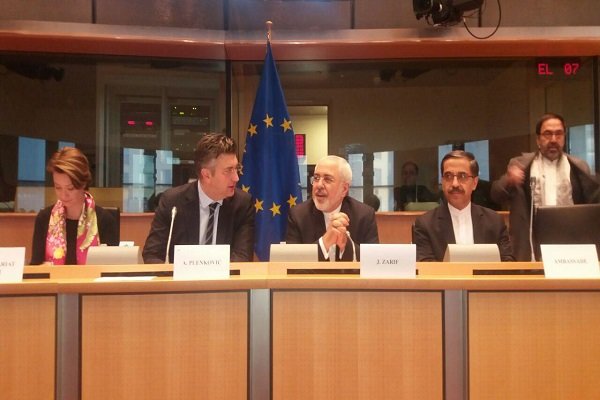 Iranian FM Zarif stressing the need for adopting comprehensive approaches in solving regional and international issues said on Tue. "we must know we are all in the same boat, we either survive together or sink together."
Iranian Foreign Minister Mohammad Javad Zarif made the remarks in Brussels on Tuesday at the European Parliament's Foreign Affairs Committee.
"I do believe that Iran and the EU should feel proud for proving to the world that diplomacy is efficient, and the reason for that was the change in a paradigm through which we discussed issues," he said.
Zarif added, "a game with a zero-sum is still a lose-lose game that declares no one a victor in the end. Therefore, we can either play a positive-sum game or a negative-sum game in which all will lose."
Zarif then touched upon the issue of Syria, saying "there is a legitimate government in Syria recognized by the United Nation. Those countries that operate inside Syria without its legitimate government's consent are in fact violating the international law."
He went on to add, "Iran has not deployed military forces to Syria as it is claimed. We have sent military advisors at the request of the Syrian government. We will take out the military advisor when the local government deems it necessary."
"What is most crucial in Syria is a cease-fire and allowing Syrian people a chance for political dialogues with each other. Dictating provisions for the political talks must be stopped. It should be left to the Syrians to decide for themselves. The outsiders cannot say what the outcome of the talks will be," he stressed.
Noting the outcome will be determined by Syrians and not in the capital cities of regional countries, particularly Riyadh, he said "we will not decide for the Syrian people. Others cannot decide for them either. But if we are talking about military forces, then we must call for a stop to the airstrikes in Yemen. There are no more political objectives there."
"Civilians are being killed in Yemen every day and we must put a stop to it," he said.
The Iranian diplomat on the second and last day of his visit to Brussels will hold talks with Martin Schulz, President of the European Parliament, as well as his Belgian counterpart Charles Michel.
Zarif will also hold talks with Siegfried Bracke, President of Belgian Chamber of Representatives, followed by a meeting with Elmar Brok, chair of the European Parliament's Foreign Affairs Committee.