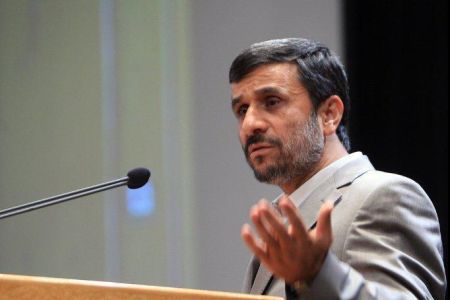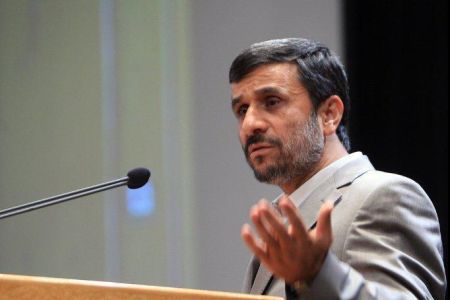 Iranian President Mahmoud Ahmadinejad says the comprehensive talks between Iran and the P5+1 would be fruitful if the West puts an end to its "hostile" approach.
"They have two options and the best is to cooperate with Iran, give up their hostile position and adopt a friendly approach," IRIB quoted President Ahmadinejad as saying in a televised speech in the city of Yazd on Wednesday, two days before the two sides start negotiations in the Turkish city of Istanbul.
"This will benefit all. We welcome this [approach]," the Iranian chief executive added.
He predicted that the talks would be "constructive" but added that negotiations could go nowhere if the West was seeking "to win concessions ".
Iran and the P5+1 wrapped up their two days of multifaceted talks in the Swiss city of Geneva on December 7, during which both sides agreed to hold the next round of negotiations in Turkey in late January.
The comprehensive talks were held between Iran's Secretary of the Supreme National Security Council Saeed Jalili and EU foreign policy chief Catherine Ashton, who represents the P5+1 -the five permanent members of the UN Security Council plus Germany.
President Ahmadinejad said that the West had to accept a nuclear Iran, reiterating that Tehran was not going to scale down its nuclear program.
"They struggled to not allow Iran to become nuclear and they did whatever they could, but Iran has gone nuclear and there is no regression."
The Islamic Republic says it will not negotiate its right to the peaceful nuclear technology in the Istanbul talks.
Iran's Ambassador to the UN Mohammad Khazaei told Press TV on Tuesday the talks will focus on political, security, economic, and energy issues in the region and on the international level.
"I hope and we believe that serious and constructive negotiations without preconditions and based on justice and mutual respect is the only solution, and we think it would be a win-win strategy and situation for both sides," Khazaei went on to say.
The Iranian official expressed hope for a positive outcome in the comprehensive talks, but reiterated that Iran would not bow to any political or economic pressure or threats.
This comes as US Secretary of State Hillary Clinton suggested on Wednesday that the United States is considering imposing additional unilateral sanctions against Iran.
Iran says the multifaceted talks won't yield favorable results if the West refuses to scrap its coercive policy.