Europe
North America
World News
Western govts. cast doubt over Russia pullback as NATO mulls new combat units
US President Joe Biden and German Chancellor Olaf Scholz have called on Russia to take "real steps towards de-escalation," reiterating that they have seen no significant withdrawal of Russian troops from the Ukraine border.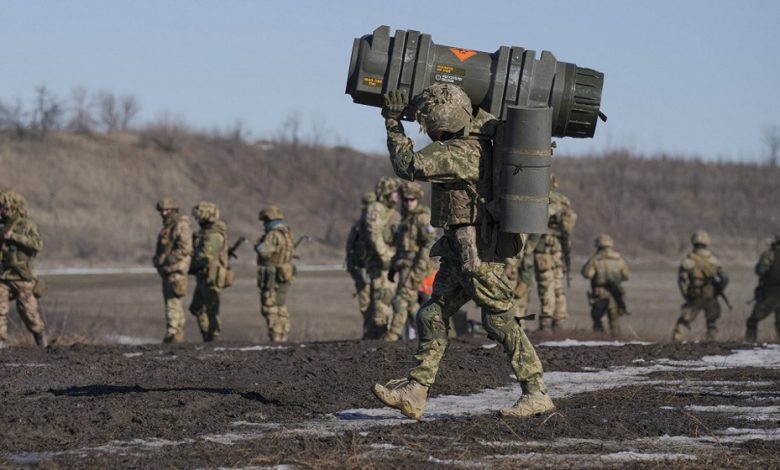 "The risk of a further military aggression by Russia against Ukraine remains high, utmost caution is required," according to a statement issued by the German chancellery on Wednesday about a phone call between Scholz and Biden on the same day.
"Russia must take real steps toward de-escalation," the two leaders said, warning that any further escalation by Moscow would have "extraordinarily serious consequences."
The warning comes a day after Russia's defense ministry announced, in a major step toward de-escalation, that some of the Russian troops deployed in areas bordering Ukraine would return to their bases.
It also released footage showing some tanks and armored vehicles being loaded onto railway flatcars.
Biden, however, said that the US could not verify this. "We have not yet verified the Russian military units are returning to their home bases. Indeed, our analysts indicate that they remain very much in a threatening position," he said on Tuesday.
"The fact remains right now Russia has more than 150,000 troops and circling Ukraine and Belarus and along Ukraine's border and invasion remains distinctly possible."
US Secretary of State Antony Blinken also said on Wednesday that the United States has not seen any pullback by Russia. "There's what Russia says. And then there's what Russia does. And we haven't seen any pullback of its forces," he said on NBC.
"We continue to see critical units moving toward the border, not away from the border," Blinken claimed.
NATO Secretary-General Jens Stoltenberg leveled similar accusations against Russia, saying the alliance is mulling over sending new combat units to central and southeastern Europe.
"What we see is that they have increased the number of troops and more troops are on their way. So, so far, no de-escalation," Stoltenberg said on Wednesday.
Russia and the US-led NATO military alliance have recently been at odds over Ukraine, among other issues.
Washington and its allies have been accusing Russia of plans to invade Ukraine by amassing about 150,000 troops and armaments near the border with the former Soviet Union country.
Moscow has vehemently rejected the allegations, saying the military build-up is defensive in nature, slamming NATO over its increased military activity near Russian borders.