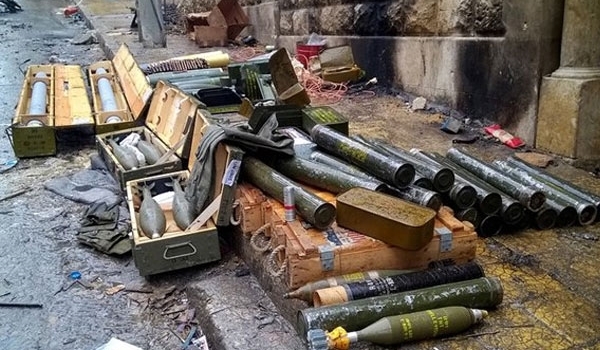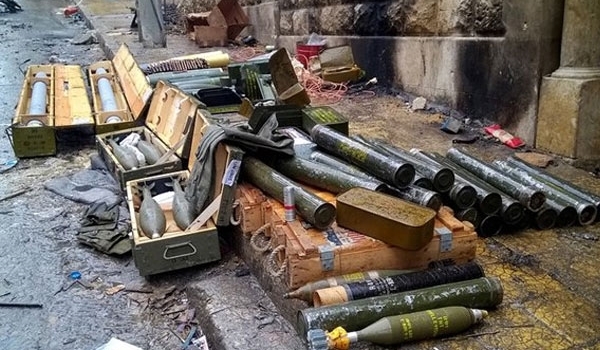 The Syrian army found a large number of weapons and ammunition, including Israeli and western arms, during cleansing operations in the former bases of terrorists near Damascus.
The engineering units of the Syrian army discovered weapons and military equipment, including different types of mortars, artilleries, RPGs and over 200,000 rounds of machine-guns and guns, in operations to purge terrorists from the towns near Damascus.
Meantime, a field source reported that the army forces found Israeli missiles, western sniper guns, satellite systems and night-vision goggles and systems among the weapons.
In a relevant development earlier this month, the Syrian army discovered a massive arms cache, including large volume of Israeli and US-made weapons at terrorists' positions during its mop-up operations in Dara'a province.
The Syrian Army's engineering units discovered the weapons depot packed with arms made in the US and Israel in a place located between Um al-Mayazin and Seida towns in Eastern Dara'a.
Meantime, battlefield sources said that the terrorists' arms depot contained large volume of anti-personnel mines, Israeli tanks, US weapons, different types of bombs, suicide vests, machineguns, mortars, artillery shells and special wiring for remote-controlled explosions.