Iran
Middle East
North America
Saudi Arabia
West's 'Milking Cows' Had Better Keep Silent on Iranian Officials: Iran Spokesman
Iranian Foreign Ministry Spokesman Seyed Abbas Mousavi hit back at UAE Minister of State for Foreign Affairs Anwar Gargash over his remarks against Foreign Minister Mohammad Javad Zarif, saying "milking cows" of the West had better keep silent on Iranian officials' credibility.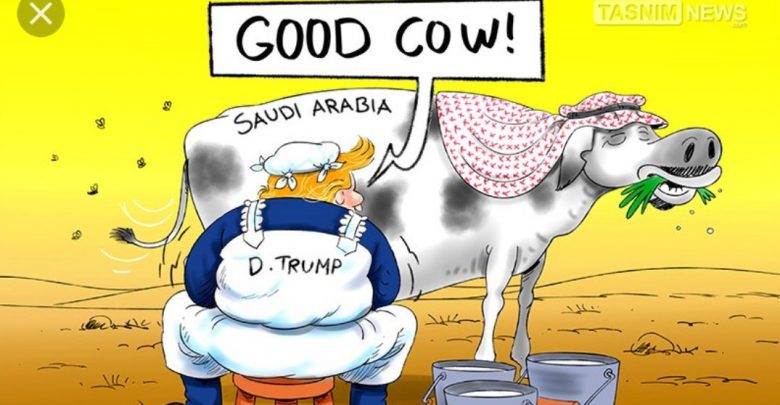 "Those who have lacked credibility, legitimacy – even independence – from the beginning and pin their hopes on the purchase of fragile security from Westerners (who only view them as milking cows), had better keep silent on the credibility of the Islamic Republic of Iran's powerful officials…," Mousavi said on his official twitter account on Friday night.
The remarks came a few hours after Anwar Gargash said that Zarif's credibility was "diminishing".
"Every single day Iran's Foreign Minister Zarif's reference to team B becomes more farcical and his credibility diminishing," Gargash tweeted.
In a tweet earlier on Friday, Zarif rejected US claims that Tehran is involved in attacks on two oil tankers in the Sea of Oman and said the B team – Bolton, Bin Salman, Bin Zayed and "Bibi" – is moving to a "PlanB: Sabotage diplomacy".
"That the US immediately jumped to make allegations against Iran—w/o a shred of factual or circumstantial evidence—only makes it abundantly clear that the #B_Team is moving to a #PlanB: Sabotage diplomacy—including by @AbeShinzo—and cover up its #EconomicTerrorism against Iran," Zarif said on his official Twitter account.
"I warned of exactly this scenario a few months ago, not because I'm clairvoyant, but because I recognize where the #B_Team is coming from," he added.
The tweet came after US Secretary of State Mike Pompeo blamed the Islamic Republic for attacks on the two oil tankers.
On Thursday, the Iranian maritime rescue forces evacuated the crew of two large oil tankers hit by two successive blasts in the Sea of Oman.
A total of 44 sailors are believed to have been transferred to Iran's port city of Jask in the southern province of Hormozgan.
The incident took place while Japan's visiting prime minister was holding a meeting with Leader of the Islamic Revolution Ayatollah Seyed Ali Khamenei in Tehran.
Abe arrived in Tehran on Wednesday and became the first Japanese leader to visit Iran in more than 4 decades.