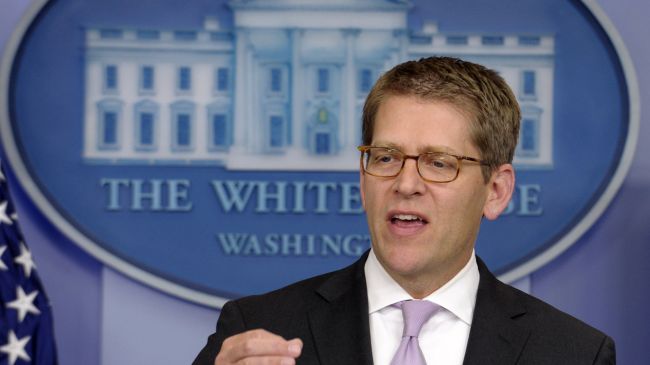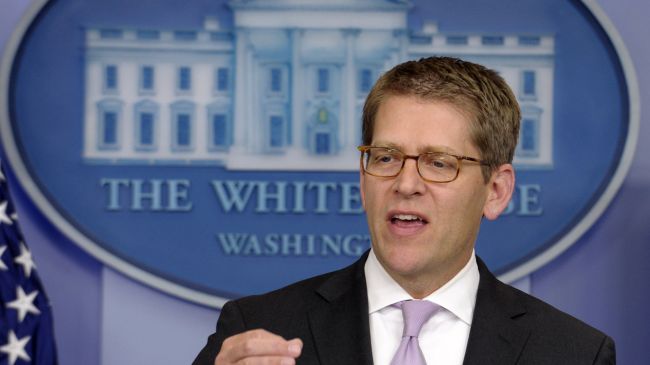 "If we pass sanctions now, even with a deferred trigger which has been discussed, the Iranians, and likely our international partners, will see us as having negotiated in bad faith," White House spokesman Jay Carney said on Tuesday.
Key members of the US Senate have indicated that they are ready to press forward with a new package of anti-Iran sanctions that can be imposed quickly if the recent interim deal between Tehran and the six world powers fails to lead to a long-term agreement.
Obama administration officials have been urging lawmakers not to move ahead with the sanctions package, saying doing so would discredit the nuclear talks.
Carney, however, maintained that if Tehran failed to abide by the terms of the deal, the White House would support the new sanctions.
As part of the interim deal announced in Geneva on November 24, Iran agreed to limit some aspects of its nuclear energy program and the US and its allies made a commitment to refrain from imposing new sanctions for six months.
The White House says a six-month window without new sanctions would allow negotiators to work on a comprehensive solution to the West's decade-old dispute with Iran. But many members of Congress remain unconvinced.
Robert Menendez, (D-N.J.), chairman of the Senate Foreign Relations Committee, urged the Senate leaders over the weekend to push for additional sanctions as an "insurance policy" over the next six months.
"I hope the deal can be successful," Menendez said on CBS's Face the Nation on Sunday. "But we need to be ready to move forward."
Sen. Bob Corker (R-Tenn.), another strong advocate of anti-Iran sanctions, also said that he was "very discouraged" by the Geneva deal.
"Not a single centrifuge being dismantled," he said Sunday. "As long as they can enrich [uranium], it seems to be that we are violating the very standards that we set in place," he added.
Corker has introduced a bill that would limit the Obama administration's ability to ease sanctions against Iran.