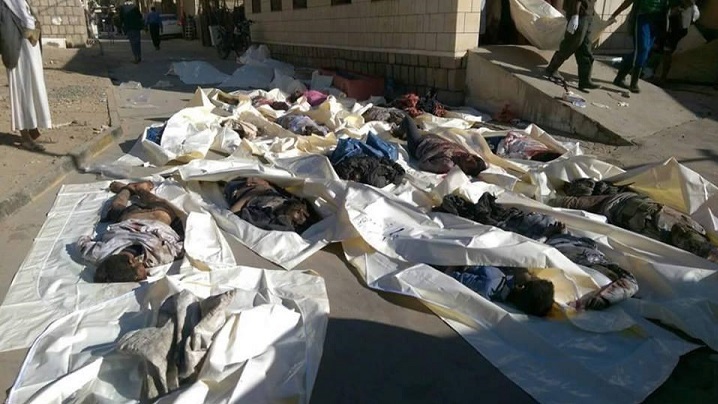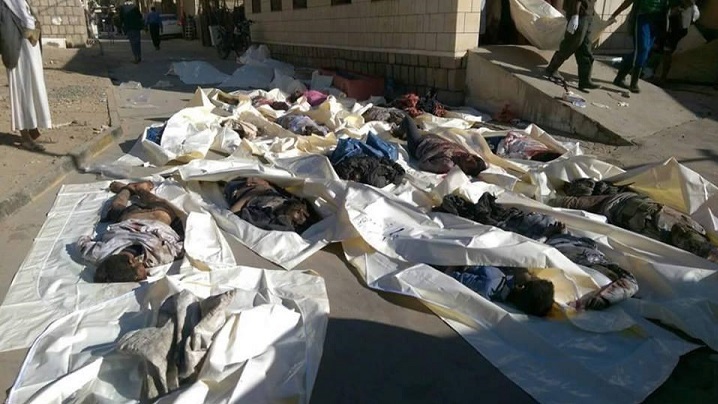 Yemen's Ansarullah revolutionary group denounced on Thursday 'savage crimes' committed by Saudi-led aggression in a market in Saada' s Sahar governorate.
In a statement, Ansarullah's politburo blamed the United Nations and international community for failing to stop crimes committed by Saudi-led aggression.
"Crimes against Yemeni defenseless people won't continue without the international silence bought by money of petrol," the statement said, referring to Saudi money.
Meanwhile, Ansarullah hailed heroes of armed forces and popular committees who have been confronting the Saudi aggression, calling on Yemeni people to support the army and the committees in a bid to defend their country.
Dozens of people were martyred earlier on Wednesday in an air raid on the popular market of Alaf.
Yemen has been since March 2015 under a brutal aggression by Saudi-led coalition, in a bid to restore power to fugitive former president Abdrabbuh Mansour Hadi.
Tens of thousands of Yemenis have been injured and martyred in Saudi-led strikes, with the vast majority of them are civilians.
However, the allied forces of the army and popular committees established by Ansarullah revolutionaries have been heroically confronting the aggression with all means.
The Saudi-led coalition – which also includes UAE, Bahrain, Egypt, Morocco, Jordan, Sudan and Kuwait – has been also imposing a blockade on the impoverished country's ports and airports as a part of the aggression.