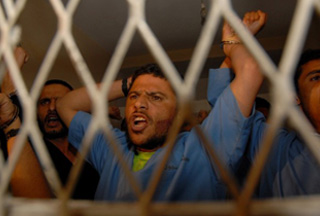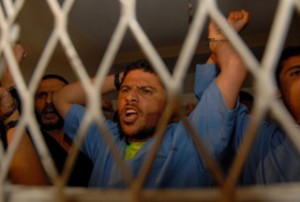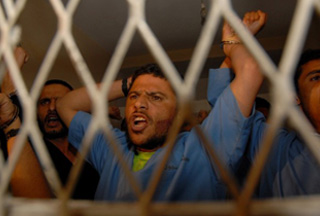 A Yemeni court has given the death sentence to eight more Houthi fighters, for resisting a government offensive north of the country's capital last year.
The fighters were arrested during month-long clashes at Bani Husheish, 30 km (19 miles) north of Sanaa last year. Saturday's trial was the sixth of its kind for Yemenis involved in last year's fighting.
The court found the men guilty of "forming an armed gang aimed at implementing a criminal plot" as well as "causing the killing and wounding of many soldiers and policemen", AFP reported.
The court also sentenced 12 others to prison terms ranging from one to 12 years. Two others, brought to trial were found innocent.
The latest trial brought the number of Yemeni fighters on death row to 34, as the government continues its all-out military campaign in the North. About 100 others are awaiting trial.
The military offensive against the Muslim fighters, launched on August 11, has so far left hundreds of people, mostly civilians, dead. It has also displaced tens of thousands of civilians, forcing them to live in refugee camps.
While the Muslim fighters, also known as 'Houthis', say they are defending themselves against social, economic, political and religious oppression, the government accuses them of seeking to restore a religious leadership which ended in a republican coup in 1962.