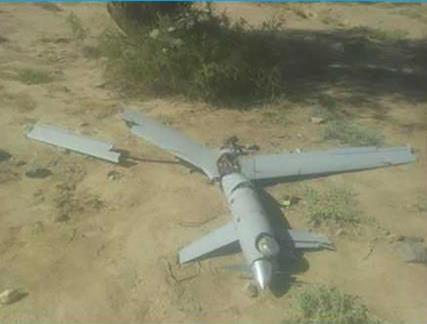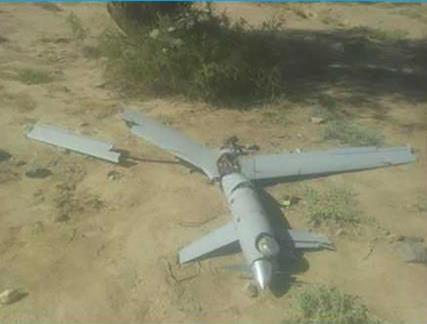 The Yemeni army and the popular committees downed on Saturday a Saudi drone in the southwestern province of Taiz.
Yemeni media quoted field sources as saying that the drone was shot down in al-Dim area in Jabal al-Saber (al-Saber Height).
It's not the first time that the Yemeni army and the committees shoot down a Saudi unmanned aerial vehicle. The allied forces downed on October 22 a Saudi drone in the Jabal Aswadin Taiz.
Yemen has been since March 26 under brutal aggression by Saudi-led coalition. Thousands have been martyred and injured in the attack, with the vast majority of them are civilians.
Riyadh launched the attack on Yemen in a bid to restore power to fugitive president Abd Rabbu Mansour Hadi who is a close ally to Saudi Arabia.
However, Yemeni army, backed by popular committees and tribal fighter has been responding to the aggression by targeting several Saudi border military posts and cleansing several areas across the country, especially the country's south, from Hadi and al-Qaeda-linked militias.