Saudi Arabia
Yemen
Yemeni forces fire ballistic missile at Saudi mercenaries' supply depots: Report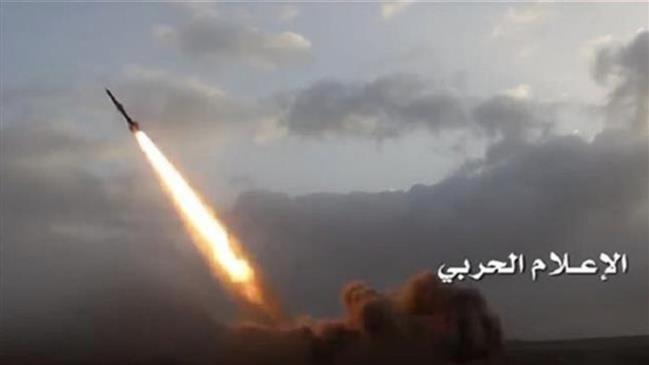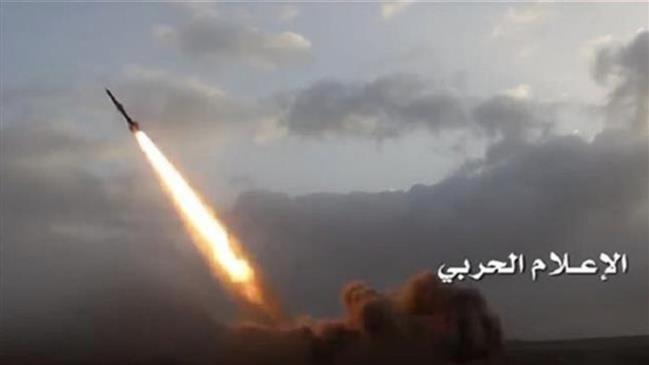 Yemeni army soldiers, supported by allied fighters from Popular Committees, have fired a domestically-designed and -developed ballistic missile at a position of Saudi-sponsored militiamen loyal to Yemen's former president Abd Rabbuh Mansur Hadi in the country's western coastal province of Hudaydah.
A military source, speaking on condition of anonymity, told Yemen's Arabic-language al-Masirah television network that Yemeni troops and their allies launched the projectile on Tuesday noon, and that the short-range missile struck supply depots of Saudi mercenaries with great precision.
The source, however, did not provide further information about possible casualties and the extent of damage caused.
Earlier in the day, Saudi military aircraft had bombarded a number of residential areas across Yemen, leaving several civilians dead and injured.
At least four civilians lost their lives and seven others sustained injuries when Saudi warplanes targeted two vehicles as they were traveling along a road in Zabid town of Hudaydah province.
Saudi fighter jets also pounded an area in the Kitaf wa al-Boqe'e district of Yemen's mountainous northwestern province of Sa'ada, leaving three people dead.
Two civilians were also killed and a woman and a child suffered injuries when Saudi aircraft hit a house in an area of Baqim district in the same Yemeni province.
The Yemeni Ministry of Human Rights announced in a statement on March 25 that the Saudi-led war had left 600,000 civilians dead and injured since March 2015.
The United Nations says a record 22.2 million Yemenis are in need of food aid, including 8.4 million threatened by severe hunger.
A high-ranking UN aid official recently warned against the "catastrophic" living conditions in Yemen, stating that there was a growing risk of famine and cholera there.
"People's lives have continued unraveling. Conflict has escalated since November, driving an estimated 100,000 people from their homes," John Ging, UN director of aid operations, told the UN Security Council on February 27.