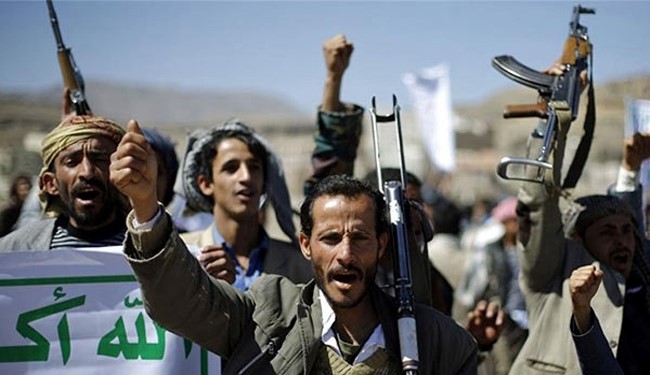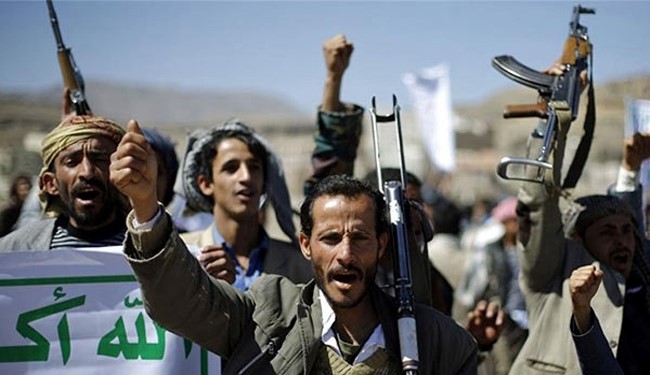 Yemen's Ansarullah fighters along with army units gained control over a Saudi military base near the two countries' borderline, Al-Alam TV reports.
According to Arab media outlets, the Ansarullah forces supported by the army soldiers took over Saudi Arabia's al-Makhrouq military base in the city of Najran in a retaliation attack.
The reports added that the Saudi soldiers fled the region after the military base came under the Yemeni forces' control.
On Monday, Najran tribes declared independence from the Riyadh government, and said they join the Yemeni troops in the fight against the Saudi regime, stressing that Riyadh has betrayed all previous treaties with them.
Najran is one of the several former Yemeni regions that Riyadh annexed to Saudi Arabia through war or bribing the rulers in Sana'a in the last several decades.
Also on Monday, the tribal people living in the Saudi border city of Najran in a statement voiced opposition to Riyadh's strikes on Yemen and declared war on the Saudi regime.
"The Najran tribes in a statement declared war against the occupying Saudi regime, stressing that the House of Saud represents corruption on the Earth and sheds the bloods of innocent people across the globe in a very routine and normal manner," activist Abdulaziz Farid told FNA.