Yemen
Yemeni Hezbollah Forces Advancing in Northern, Eastern, Southern Fronts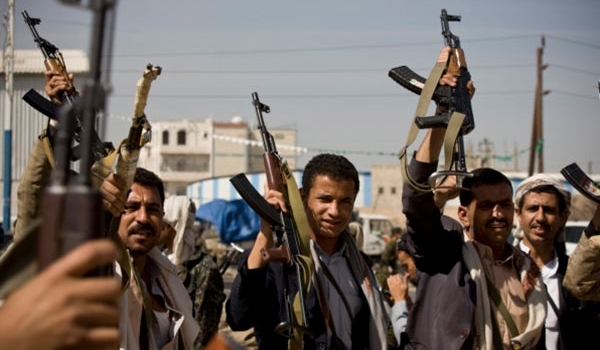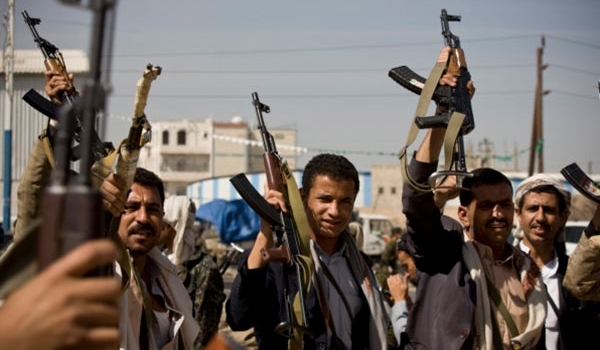 Members of Ansarullah revolutionary movement and Yemeni army continue marching against Al-Qaeda and Saudi-backed forces in the Northern, Eastern and Southern parts of Yemen despite the ongoing Saudi-led airstrikes against the country.
The Ansarullah fighters have particularly made remarkable advances in Southern Yemen.
Meantime, fierce clashes are still underway between Ansarullah fighters and forces loyal to fugitive Yemeni President Mansour Hadi near Aden airport.
Yemen's fugitive President (Mansour Hadi) is currently in Sharm el-Sheikh, Egypt, to attend an Arab League meeting there. He arrived in the Saudi capital, Riyadh, on Thursday after he failed to stage a coup against the popular Ansarullah movement that ascended to power as a result of revolution.
According to the Saudi state-run TV, Al-Ekhbariya, Hadi arrived Thursday at a Riyadh airbase and was met by Saudi Defense Minister Prince Mohammed, the son of King Salman.
Former Saudi-backed Yemeni dictator, Ali Abdullah Saleh, also fled to Riyadh almost a couple of years ago, clearing the path for the then vice-president, Mansour Hadi, to become the leader of the Muslim Arab nation.
Hadi escaped Yemen as Saudi Arabia and its allies began launching airstrikes on the Muslim Arab state.
Riyadh claimed that it has bombed the positions of the Ansarullah fighters and launched attacks against the Sana'a airport and the Dulaimi airbase.
But despite Riyadh's claims, Saudi warplanes have flattened a number of homes near Sana'a international airport.
At least 25 Yemeni civilians, including children, were killed and tens of other wounded in the Saudi air strike.
Also, 15 more people were killed and injured in a second round of massive attacks by the Saudi Arabian fighter jets in the Northwestern Yemeni city of Sa'ada on Friday.
Yemen's al-Massira TV reported that the Saudi air force targeted civilians who were shopping in a market.
The Saudi aggression has received growing international condemnation as it is pushing the region and the world into an unprecedented fast-growing war as its ISIL mercenaries are on the brink of complete annihilation in Iraq and Syria.