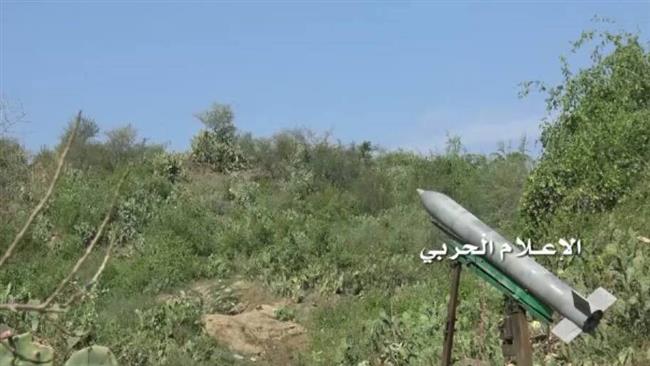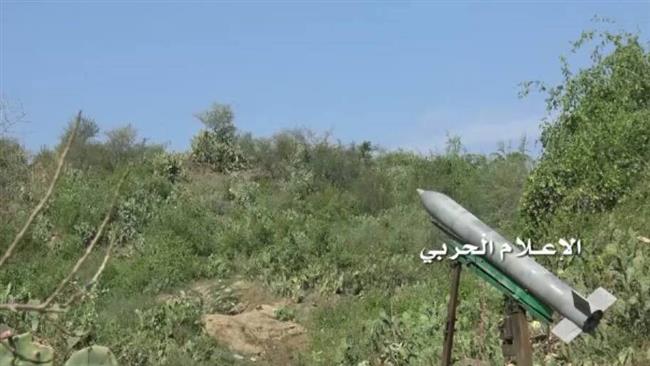 Scores of Saudi-backed militiamen loyal to the former Yemeni government have reportedly been killed when Yemeni armed forces targeted their gathering in the country's southwestern province of Ta'izz.
An unnamed military official told Yemen's official Saba news agency on Wednesday that Yemeni forces and their allies fired a domestically-built Zelzal-2 (Earthquake-2) heavy artillery rocket at al-Mizan area in the Red Sea port city of Mokha, situated 346 kilometers south of the capital, Sana'a, overnight.
The official noted that a large number of Saudi mercenaries were killed and their military hardware destroyed in the attack, without giving a precise number.
Separately, dozens of pro-Saudi gunmen were killed and injured in the city of Sirwah, which lies about 120 kilometers east of the capital, when Yemeni army and Popular Committees forces launched a counter-attack.
Yemeni troops and their allies also hit a military vehicle belonging to Saudi mercenaries in the al-Makhdra area of the same district, destroying the car and killing all those on board.
Moreover, Yemeni forces repelled an assault by Saudi soldiers and their mercenaries east of Mokha city, killing dozens of them and destroying 11 military vehicles.
On Wednesday, three children lost their lives when Saudi fighter jets bombarded their house in the Baqim district of Yemen's northwestern mountainous province of Sa'ada.
Saudi military aircraft also carried out three airstrikes against the al-Mina district in the western province of Hudaydah, though no immediate reports of possible casualties and the extent of damage caused were available.
The Saudi war on Yemen, which local sources say has killed at least 11,400 people, was launched in an attempt to bring back the former government to power and undermine the Houthi Ansarullah movement.