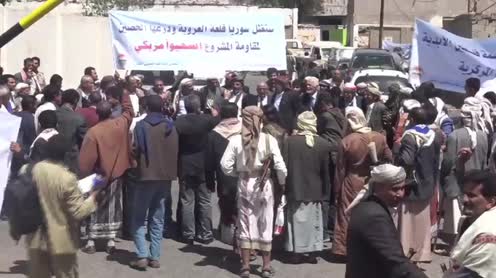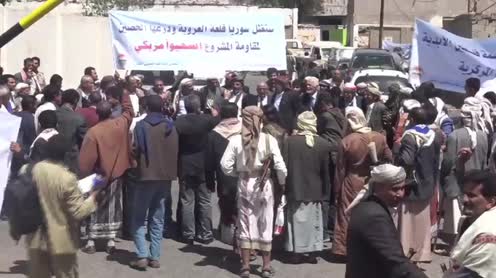 The Yemeni Tribal Council held a protest in Sanaa on Tuesday, where they expressed "full solidarity" with Syria against airstrikes conducted by the US, UK and France.
"Full solidarity with Syria and non-Syrians from the axis of resistance and we are ready to recruit to support our brothers in Lebanon, Syria and Palestine as soon as possible," said Daifallah Rasam, Chairman of the Yemeni Tribal Council.
The US, UK and France launched airstrikes against multiple government targets in Damascus early on Saturday morning, targeting Syrian civil and military facilities.
The airstrikes were in response to a claim of a supposed chemical weapons attack on Douma last week. Syria and Russia have both denied the allegations, calling them 'staged' and a 'fabrication.'