Palestine
Zahhar: Any peace treaty with Israel is not binding for the Palestinian people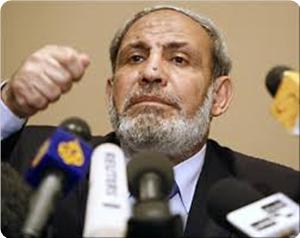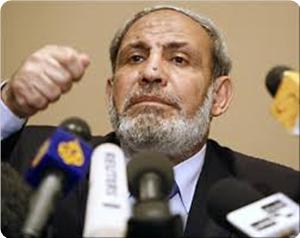 Senior Hamas official Mahmoud Al-Zahhar said that any conciliatory agreement resulting from the current negotiations between the Palestinian Authority (PA) and the occupation is non-binding for the Palestinian people.
Zahhar made his remarks during a special session held on Wednesday by the Palestinian legislative council to discuss the report that was submitted by its political committee on the negotiations between the PA and the Israeli occupation regime.
Zahhar called for forming a national front opposing the peace negotiations with the occupation and addressing their detrimental impacts on the Palestinian rights and constants.
"The Palestinian negotiators are illegitimate, neither they represent the national consensus nor they have the majority that allows them to speak on behalf the Palestinian people," the Hamas official stated.
He affirmed that the Fatah faction took the Palestinian cause to a dangerous level in its negotiations with the Israeli occupation and waived many Palestinian rights, noting that the results of the negotiations had been settled in advance by the US sponsor in favor of the occupation.
Fatah chose to obey America in order to protect its presence as a representative of the people and insure financial support, he stressed.
The Hamas official demanded the Arab League to assume its responsibility towards the Palestinian cause and declare its rejection of the peace negotiations which only serve Israel's goals in the region.