Iran
Zarif submits N-talks report to Majlis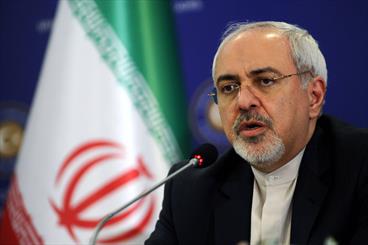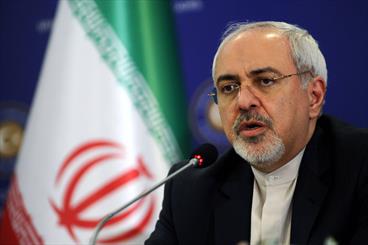 Iranian FM Mohammad Javad Zarif attended a closed session of Iran's Majlis today to submit his report on nuclear talks in Vienna.
A member of National Security and Foreign Policy Committee of Iran's Majlis, who spoke on condition of anonymity, told Mehr News parliamentary reporter that in this session attended by 206 MPs and chaired by Majlis deputy speaker Mohammadreza Bahonar, Mohammad Javad Zarif clearly declared that if the other side does not fulfill its commitments towards Iran, Tehran, in turn, will return to the starting point and commence the 20% enrichment.
"Zarif asserted that Iran will fulfill all its commitments if the West remains committed to its own," said the MP.
"The MPs in a statement addressed to Zarif have announced that the Majlis will only accept a good agreement and under no circumstances will it sign a bad agreement; and a good agreement entails the termination of all sanctions," the MP continued.
"Furthermore, in return for the positive steps Iran is taking toward building trust, the West, too, must take some positive steps in the direction of lifting sanctions and fulfilling its commitments," said the MP.
Reiterating Parliament's support for the negotiations despite lack of 'optimism' toward talks, he said, "just as the Leader has offered his support for the nuclear negotiations, the Majlis also approves of the talks and Iran's negotiating team. Our concerns are merely due to our distrust for the West's commitment to its obligations."
Moreover, Zarif has denied any agreement with the six states on the number of centrifuges, as well as Arak or Fordow nuclear facilities.
"Some proposals were made and we originally had decided to fly back to Tehran to consult senior officials on the next steps, but ultimately decided to remain in Vienna and continue the talks seeing as nothing really worth taking back home was proposed," said the MP quoting Zarif.
Zarif also maintained during this closed session that the extension was a good solution seeing as no final agreement had been reached in the talks.
"Zarif believed that in the remaining time, the possibility of reaching a final agreement existed side by side the possibility of a failure. This completely relies on the two sides' commitment to their agreements," said the MP.
During this session, Zarif also reported on the negotiating team's efforts in regard to the Western party, and the MPs hailed Zarif and his team of negotiators for all their efforts and hard work.