Palestine
zionist attack injures worker in northern Gaza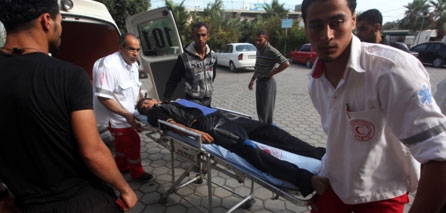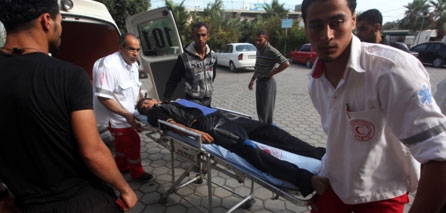 Palestinian worker was injured afternoon Sunday in Israeli occupation forces' shooting at a group of workers collecting gravel north of Gaza Strip.
A field observer said that Israeli occupation soldiers in military watchtowers near Beit Hanun (Erez) crossing north of the Gaza Strip opened machinegun fire at Palestinian young men while collecting gravel near the crossing wounding one of them.
Dr. Ashraf al-Qudra, the health ministry spokesman, said that a 21-year-old youth was injured in his foot in the IOF shooting, describing his condition as moderate.