Bahrain
Zionist Bahraini regime Forces Attack Shia Muslims in Diraz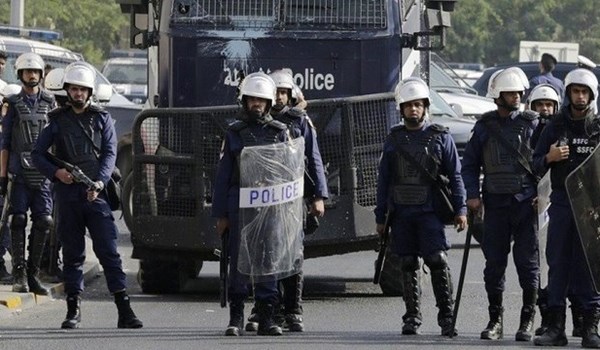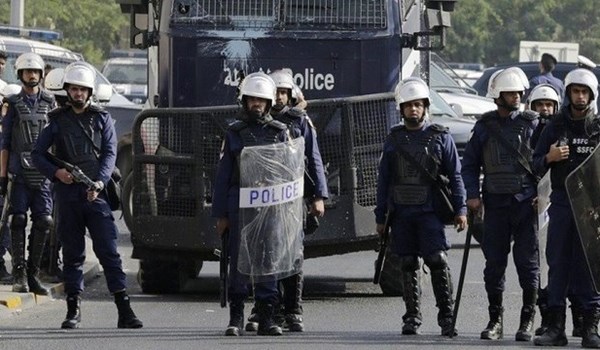 Bahraini Interior Ministry forces attacked a number of citizens, who were participating in a Shiite religious event held in the town of Diraz.
Pictures and videos posted by activists showed security forces firing tear gas canisters at mourners participating a procession commemorating Arbaeen and the upcoming martyrdom anniversary of Imam Ali bin Mousa Al-Rida (PBUH), Bahrain Mirror reported.
The authorities crack down on the opposition and the Shiite majority in the country, who demand putting an end to the ruling Al Khalifa family's monopoly over power and stop discrimination against the Shiite community.
The Bahrain's ruling Al Khalifa regime has launched campaign targeting religious manifestations of Muharram mourning ceremonies  since early September.
The Manama regime's mercenaries, escorted by security forces, raided several villages, including Shahrakan, Jid Ali, Malkiya and Karzakan, taking down Ashura banners and flags and removing black cloths that had draped walls in the areas.
Muharram mourning ceremonies is commemoration procession being held annually by Shiite Muslims who constitute a majority in the Persian Gulf monarchy.
The authorities have been directly targeting Shiite Muslim majority since 2011 for leading the popular movement that demands democratic transition and putting an end to Al Khalifa monopoly over power.
Around 4000 Shiite Muslims have been incarcerated, including dozens of clerics and prominent political dissidents, languish behind bars for political reasons.
The first ten days of Muharram, the month of the Islamic Hijri calendar, mark the martyrdom of the third Shiite Imam and the grandson of Prophet Mohammad (PBUH), Imam Hussein (PBUH), in 680 AD in a battle with the tyrant of the time. The tenth day of Muharram, known as Ashura, marks the day when Imam Hussein was martyred with 72 of his loyal companions. Shiites also mark Arbaeen each year, in commemoration of the fortieth day of Imam Hussein (PBUH) martyrdom in Karbala. The historic event's message of resistance and rising up against tyranny has been key to the evolution of a culture which rejects abjection at any rate
Protest rallies in Bahrain have continued on an almost daily basis ever since a popular uprising started in the kingdom in 2011. The protesters are demanding that the Al Khalifa dynasty relinquish power.
Scores of people have been killed and hundreds of others injured in a harsh crackdown which is backed by Saudi Arabia and the United Arab Emirates.