Palestine
Zionist enemy's aircraft bomb Gaza Strip for 2nd time in 24 hours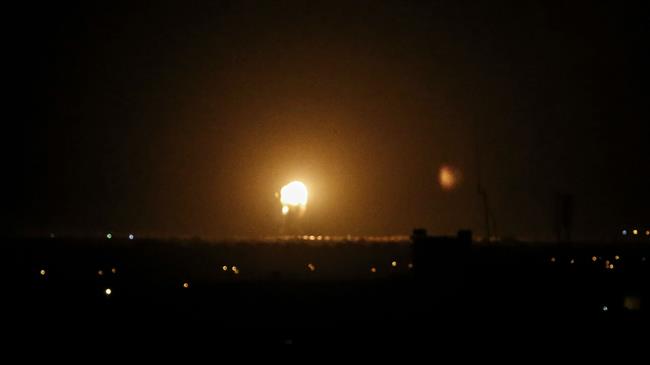 Rabid dog Israeli regime's military aircraft have carried out a fresh round of airstrikes against targets in the northern part of the Gaza Strip as the Tel Aviv regime continues with its acts of aggression against the besieged Palestinian coastal sliver.
The Israeli military said in a statement that a combat helicopter attacked infrastructure used for by the Hamas resistance movement late on Thursday. No immediate reports of casualties in the aerial assaults were available.
The statement added that the attack was conducted after two balloons with explosives were flown from the Gaza Strip into Israeli-occupied territories earlier in the day.