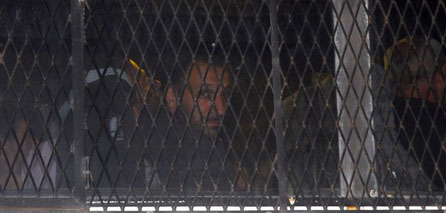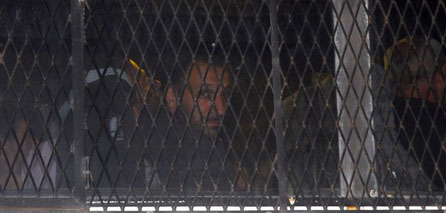 The Israeli Prison Service prevents Palestinian prisoners from completing their university study and seized their books.
Yaser Abu Baker, Palestinian leader prisoner in the Askalan Israeli jail, said that the prisoners' conditions in the jail are very bad as a result of the brutal restrictions imposed by the jail administration.
The Israeli Prison Service has started a campaign of seizing the prisoners' books as it seized more than 300 books and only allowed the holly Quran, he said.
Abu Baker, who was sentenced to 3 life sentences and an additional 50 years, added that the jail administration prevents the entry of brown trousers and shoes to enforce the prisoners to buy them from the jail with more expensive prices.
Earlier, Riayd Al-Ashqar, the spokesman for the Palestinian Committee for Prisoners' Defense, said that the Israeli Prison Service prevented in 2009 more than 1800 detainee from sitting the high school exams, adding that only a few detainees were allowed to sit the exams in 2008.