Palestine
Zionist forces open fire on Palestinian fishermen off Gaza coast, kill one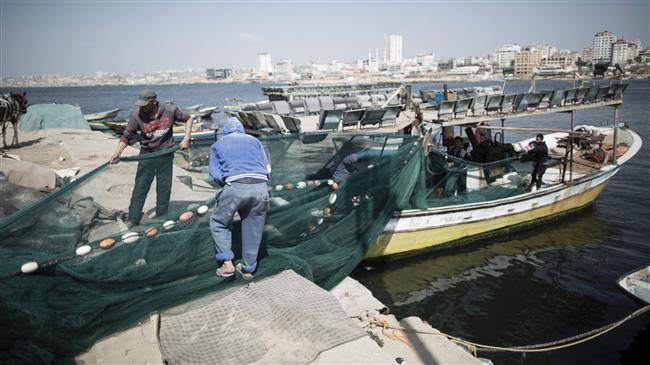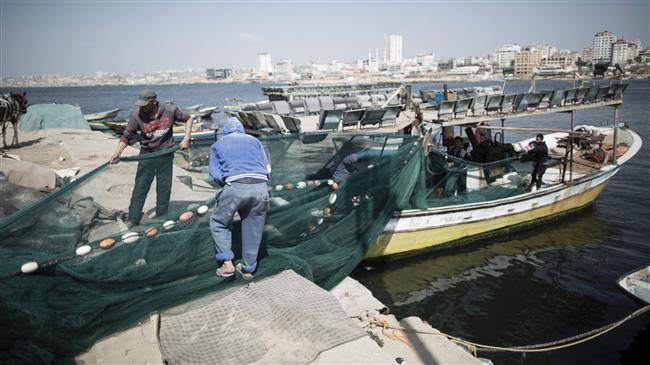 Zionist naval forces have opened fire on a Palestinian fishing boat off the coast of the besieged Gaza Strip, killing a fisherman and injuring two others.
Palestinian sources, speaking on condition of anonymity, said on Sunday that Israeli forces targeted the boat near the shores of Ashkelon, which is a coastal city located 13 kilometers (8.1 miles) north of the border with the Gaza Strip, injuring the three Palestinians on board, the Arabic-language Palestine Al'an news agency reported.
The sources added that one of the fishermen later succumbed to his gunshot wounds, while Israeli forces arrested the two others and transferred them to an unknown location for interrogation.
About 4,000 fishermen work in Gaza, half of whom live below the poverty line.
Israel imposed a limit of three nautical miles on fishing in the waters off the Gaza shore until August 2014, when Palestinian fishermen were allowed to go out six miles.
Under a ceasefire agreement reached between Israelis and Palestinians following a deadly 50-day Israeli war in August 2014, Tel Aviv agreed to immediately expand the fishing zone off Gaza's coast, allowing Palestinian fishermen to sail as far as six nautical miles off the shore.
Under the Oslo peace accords, the fishing zone is supposed to extend to 20 nautical miles, but it has shrunk over the years as the Tel Aviv regime has imposed greater restrictions.
Over the past few years, Israeli forces have carried out more than a hundred attacks on Palestinian boats, arresting dozens of fishermen and confiscating several boats.
The Gaza Strip has been under an Israeli blockade since June 2007. The blockade has caused a decline in the standard of living as well as unprecedented levels of unemployment and unrelenting poverty.