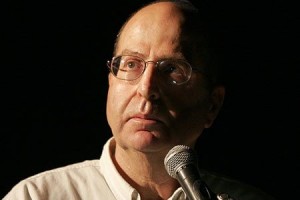 Israel's minister for strategic affairs says the world must take joint action to halt Iran's nuclear activities, including a pre-emptive strike if necessary.
Moshe Ya'alon called on the world to realize what he called "nuclear threat posed by Iran" and noted that it could become to conduct a "pre-emptive strike" on the Islamic Republic.
The former chief of staff of the Israeli army made the remarks on Monday, ahead of a visit to Moscow.
The International Atomic Energy Agency has maintained in all its reports that there has been no diversion of nuclear material in Iran.

Iran has stressed that its nuclear program is purely aimed at civilian purposes, including electricity generation and medical research.
Repeated warnings by Israeli leaders about Iran's potential threats come while Tel Aviv is generally viewed as the sole wielder of nuclear weapons — which have been produced by the support of the West — in the Middle East.
Israel has long been holding to a policy of ambiguity regarding its nuclear program, with the help of the United States and other Western countries.