Palestine
Zionist Israeli tanks, bulldozers enter southern Gaza Strip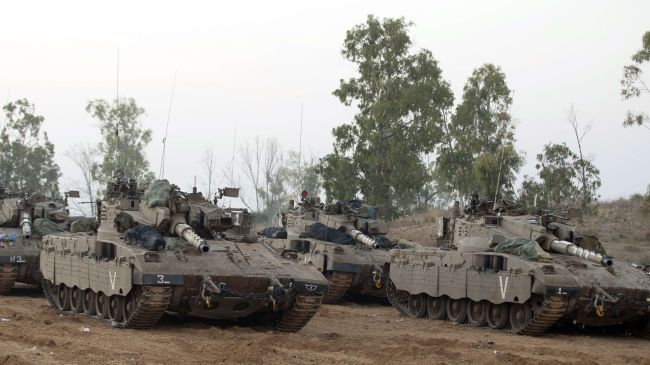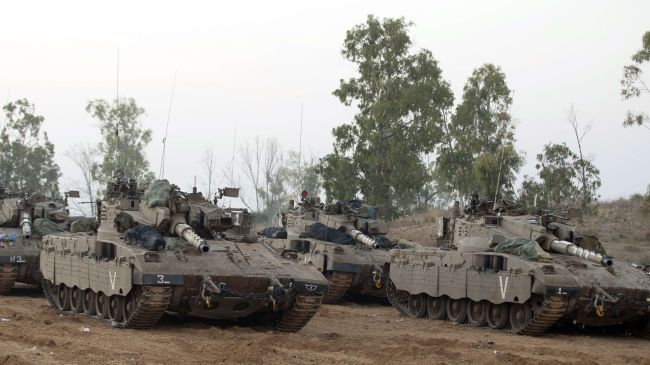 Israeli tanks and bulldozers have conducted an incursion into the Gaza Strip despite a ceasefire that ended the Tel Aviv regime's attacks on the blockaded Palestinian territory.
Local sources reported on Monday that Israeli military tanks and bulldozers intruded into the southern city of Rafah.
Witnesses said Israeli forces entered about 100 meters into the Palestinian land, violating the truce agreement once more. No casualties have been reported.
On December 10, Israeli forces conducted a similar incursion into the southern city of Khan Yunis for the first time after a truce reached between the Tel Aviv regime and the Palestinian resistance movement Hamas.
Over 160 Palestinians, including women and children, lost their lives and about 1,200 others were injured in the Israeli airstrikes on Gaza that were carried out during the eight-day period of November 14-21.
Palestinian resistance fighters incessantly poured rockets and missiles on Israeli cities, killing at least five Israelis, including one soldier, in retaliation for the deadly attacks.
On December 27, the Tel Aviv regime said it was concerned about the improvement of the defense capabilities of Palestinians. Israeli Minister of Home Front Military Affairs Avi Ditcher said, "The accuracy rate of their (Palestinians) rockets is increasing."