Europe
Islam
Middle East
Palestine
Zionist Macron facing growing backlash in Muslim world for insulting Islam
French President Emmanuel Macron has been facing a growing backlash in the Islamic world over defending offensive caricatures of Prophet Muhammad and ordering a crackdown on Islam and its followers in the European country.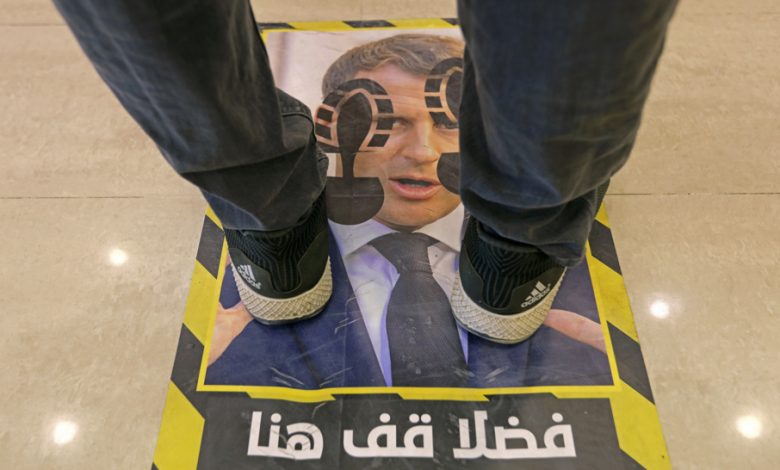 Muslims in Asia have been holding protest rallies in recent days to vent their anger at Macron's Islamophobic statements, calling for a boycott of France's products and an apology from its head of state.
In parallel with the popular shows of outrage, some governments summoned French envoys, while others issued strongly-worded statements in condemnation of Macron.
Earlier this month, a French school teacher was murdered by a teenager of Chechen origin after he showed his students much-criticized caricatures of Islam's Prophet earlier published by the satirical magazine Charlie Hebdo.
Following the incident, the French government unleashed a crackdown on mosques and Islamic organizations in the country, in what Muslims called a disproportionate response to the murder.
At a national memorial for the teacher, Macron took advantage of the murder to attack Islam and tried to portray the victim as a "freedom-of-expression" hero.
He claimed Islam as a religion was in a state of "crisis" and said France would not "give up caricatures and drawings." The leader also declared war on "Islamist separatism," which he claimed was taking over France's estimated six-million-strong Muslim population.
Analysts say the deepening anti-France sentiment in Islamic nations threatens to drive a wider rift between the European state and much of the broader Muslim world.
Jordanians gather near French embassy
On Tuesday afternoon, dozens of people demonstrated outside the French embassy in the Jordanian capital Amman in response to Macron's statements on Islam, the independent Arabic-language al-Ghad daily newspaper reported.
The protesters chanted "God is the greatest" and "Muhammad is His messenger," calling for a boycott of French products.
Jordanian security forces were heavily deployed around the French diplomatic mission during the protest.
Palestinians burn French flags
Separately, Palestinians participated in a protest against Macron's remarks on the disparaging cartoons of Prophet Muhammad in the occupied West Bank city of Ramallah.
The participants held up banners reading in Arabic "Anything but the Prophet," and burned the French flag as well as pictures of the French president.
Arab-Israeli demonstrators, wearing face masks for protection against the coronavirus, also staged a similar protest near the French embassy in Tel Aviv.
The protesters held up signs depicting Macron as a medieval crusading knight.
In Yemen, protesters urge boycott of French goods
Elsewhere in Yemen's southern coastal province of Aden, hundreds of people staged separate protest rallies against sacrilegious cartoons of Prophet Muhammad and Macron's recent Islamophobic remarks.
Demonstrators took to streets in the cities of Khormakser and al-Ma'ala on Tuesday evening to condemn Macron's statements against Islam and insulting cartoons of Prophet Muhammad.
They raised banners reading "Only the Messenger of God", "Boycott French Products" and "France offends the Prophet of the Ummah."
The protesters were seen burning the flag of France, and chanting slogans.
Egypt's al-Azhar, Sisi slam France as stores join boycott campaign
Anger over Macron's remarks also spread to Egypt, a major ally of Paris in North Africa, with several stores joining the boycott campaign against France.
The Grand Imam of Egypt's al-Azhar Islamic Center, Sheikh Ahmed el-Tayyeb, called on the international community to criminalize Islamophobia and anti-Muslim racism.
Tayyeb also noted that al-Azhar was strongly opposed to the use of anti-Muslim sentiment to rally votes in elections.
In turn, President Abdel-Fattah el-Sisi of Egypt said on Wednesday that freedom of expression should stop at offending more than 1.5 billion people of Muslim faith.
Sisi further noted that he was against any form of violence or terrorism from anyone in the name of defending religion, religious symbols or icons.
"We also have rights. We have the right for our feelings not to be hurt and for our values not to be hurt.

"And if some have the freedom to express what is in their thoughts I imagine that this stops when it comes to offending the feelings of more than 1.5 billion people," Sissi added in televised remarks.
Earlier, a major supermarket chain in Egypt took French goods off its shelves in response to anti-Islam comments made recently by the French leader, the Middle East Eye news portal reported.
The 4 Shopping Mall in Sadat City, located 94 kilometers (58 miles) northwest of the Egyptian capital Cairo, said it had been removing French goods, including different types of cheese and other foodstuffs, from public sight in response to Macron's comments.
"We know the decision will cause us some losses until we find alternatives to the goods taken down," Mohamed Hadi, the mall manager, said.
He added, "We are doing this for the satisfaction of God and in retaliation for offenses against our religion."
The move is highly expected to set off similar moves by other commercial outlets in the Northern African country.
The manager of another major supermarket chain in Cairo said the management of the outlet was thinking of removing French goods from its shelves.
"The workers of the chain have already addressed the management and called for boycotting French goods," the manager, who requested anonymity, said.
A kitchenware store in the southern Cairo district of Mokattam said it would move French products to its warehouse and stop selling them.
Qadri Abdel Qadir, manager of the Sofra shopping mall in Cairo, also called on housewives to stop buying French goods.
"There are 1.5 billion Muslims around the world. Those who offended our prophet have to know that the prophet is much more important to us than buying and selling," Abdel Qadir said in a video he posted on the Facebook page of his store.
Chechen leader: Paris forcing people into terrorism
Furthermore, the head of Russia's North Caucasus region of Chechnya said the Paris government was pushing people towards terrorism.
"You are forcing people into terrorism, pushing people towards it, not leaving them any choice, creating the conditions for the growth of extremism in young people's heads. You can boldly call yourself the leader and inspiration of terrorism in your country," Ramzan Kadyrov addressed Macron in a post on Instagram.
France warns citizens in Muslim states
The growing anger prompted France to warn its citizens in several Muslim countries to take extra security precautions as protests against Macron continued to spread there.
France's Foreign Ministry on Tuesday issued safety advice to French citizens in Indonesia, Turkey, Bangladesh, Iraq and Mauritania, advising them to exercise caution.
It said French nationals should stay away from any protests over the cartoons and avoid any public gatherings.
"It is recommended to exercise the greatest vigilance, especially while traveling, and in places that are frequented by tourists or expatriate communities," the ministry noted.