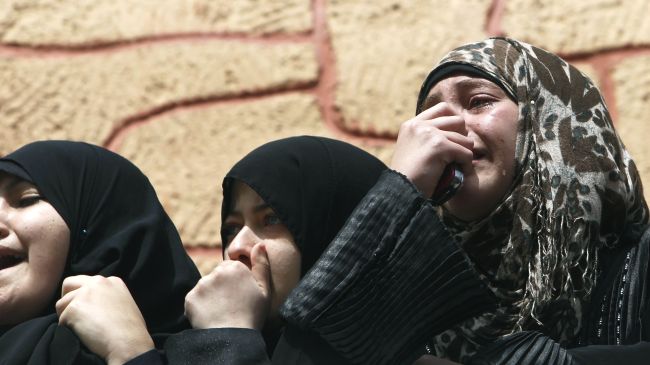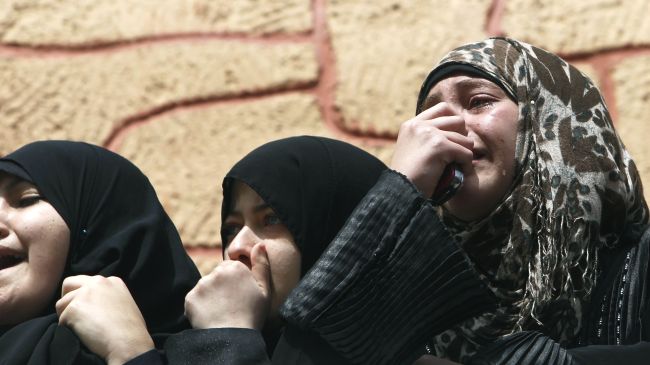 Eighteen Palestinians have been killed in Zionist Occupation Israeli airstrikes on the besieged Gaza Strip since Friday.
A 12-year-old child and a 52-year-old man were killed in four Zionist Occupation Israeli airstrikes on Gaza City early on Sunday.
The latest round of Zionist Occupation Israeli attacks has brought the Palestinian death toll to 18 since Friday.
Zionist Occupation Israeli Prime Minister Benjamin Netanyahu said on Sunday the Tel Aviv regime will continue airstrikes against Gaza "as long as necessary."
More than 1,400 Palestinians were killed during the December 2008-January 2009 Zionist Occupation Israeli war against Gaza.
Gaza residents still live in what is known to be the "world's largest open-air prison" as Zionist Occupation Israel remains in full control of the airspace, territorial waters and border crossings of the Palestinian land.