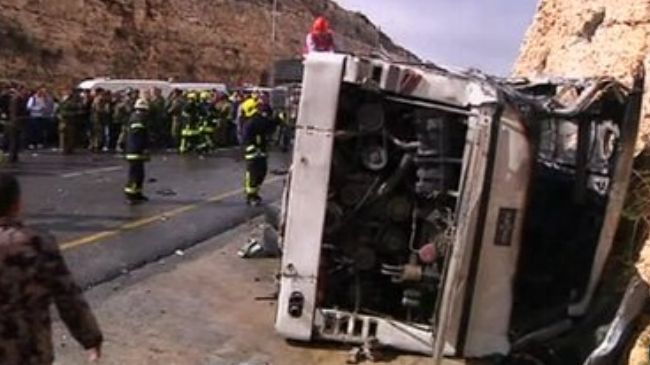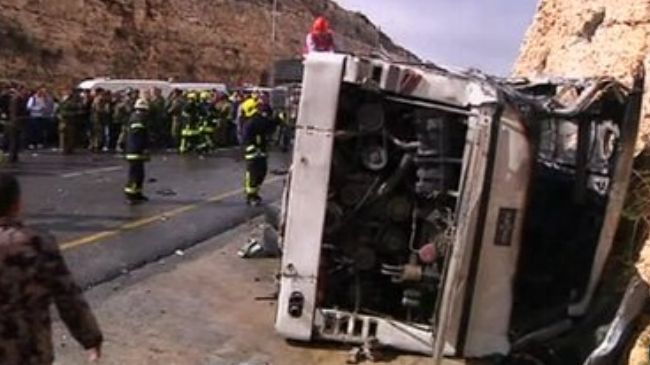 An Israeli truck has collided with a school bus in the occupied West Bank, killing at least ten Palestinians, nine of them children, and injuring several others. This accident reminded the beforehand accidents and in each of them the palestinians died.
The bus "flipped over and burst into flames." The Palestinian children were aged between 10 and 16, the officials said.
Acting Palestinian Authority chief Mahmoud Abbas declared three days of mourning after the car crash.
The crash in the West Bank took place as Zionist Occupation Israeli warplanes conducted two airstrikes on areas in the north and center of the blockaded Gaza Strip during the early hours of Thursday. Four Palestinians were injured in the attacks.