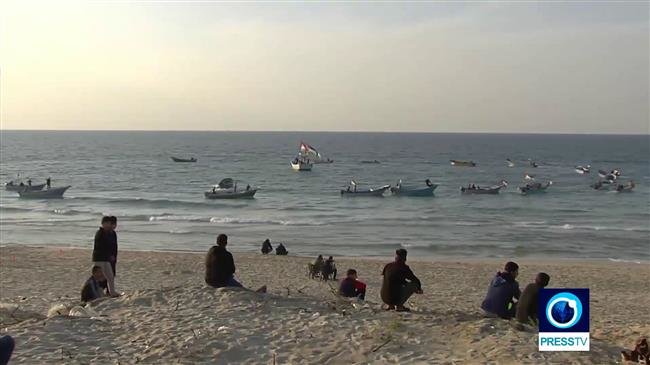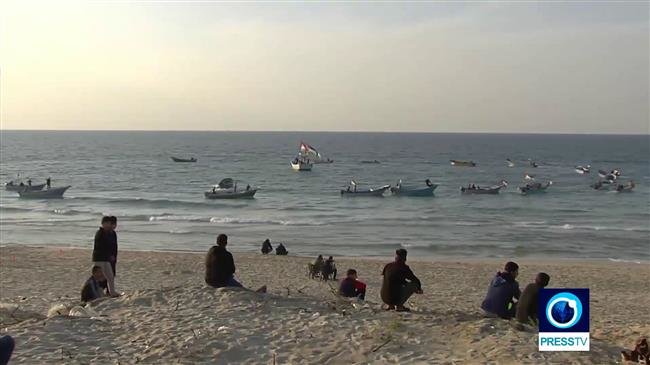 Zionist regime forces have opened fire on a new flotilla attempting to break the Israeli siege on the Gaza Strip and people rallying in its support, leaving dozens of people wounded, Press TV reports.
Palestinians in the Gaza Strip launched a new flotilla on Monday for the 18th week in a row in an attempt to draw attention to their plight under more than a decade of Israeli siege, but they were met with live fire from Israel.
Gaza has been under Israeli siege since June 2007, which has caused a sharp decline in living standards.
Dozens of demonstrators were injured by live ammunition and tear gas inhalation as Israeli troops attacked the boats and hundreds of peaceful protesters who had gathered on the coast to see off the flotilla.
The flotilla of boats is launched as part of the anti-occupation protests dubbed "The Great March of Return," which began on March 30, during which Palestinian protesters demand the right to return for those driven out of their homeland as a result of Israeli wars and other forms of aggression.
"Our peaceful rallies began on March 30 to draw the world's attention to the plight of the Palestinian people, who continue to suffer due to Israel's inhumane and illegal practices. Lifting the siege will be the first step in achieving our goals," flotilla spokesman Mahmoud Masoud told Press TV.
Some 240 Palestinians have so far been killed and over 20,000 others wounded during the anti-occupation protests, according to the latest figures released by the Gaza Health Ministry.
Late in November, Doctors Without Borders (MSF) said around 1,000 Palestinians shot by Israeli forces during the anti-occupation protests had infections that could leave them permanently crippled.