Palestine
Middle East
Zionist regime's Shin Bet to probe background check process after alleged espionage act
Zionist regime's so-called internal security service, Shin Bet, is scrambling to reduce the regime's intelligence vulnerability, which was further exposed following a wave of hackers' attacks and extensive leak of information related to critical Israeli facilities and top political figures.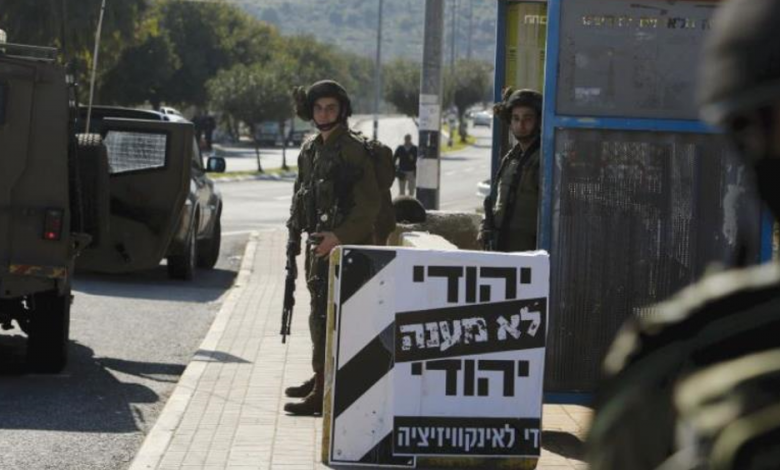 The internal security service says it has formed a committee to probe how it performs background checks on people who work closely with top Israeli officials, after an Israeli minister's house cleaner was arrested on charges of espionage.
"Obviously the process failed in this specific case, which should have been identified in advance in order to not allow a person like this to work in close proximity to the defense minister," Shin Bet officials said in a statement on Thursday.
According to an indictment published by Israel's so-called justice ministry earlier on Thursday, Omri Goren Gorochovsky, a cleaner in the home of Israeli minister of military affairs Benny Gantz, was arrested on November 4.
Gorochovsky, a 37-year-old resident of the central city of Lod, has been charged with attempting to spy for the Black Shadow hacking group, which is alleged to be linked to Iran.
He was hired before Gantz assumed the post and the Shin Bet reportedly never looked into his personal history.
"A reconsideration of the security assessment processes will be conducted regarding workers surrounding protected people," the Shin Bet officials said.
The new revelation came after it was reported late last month that Black Shadow had broken into the servers of Israeli internet hosting company Cyberserve, bringing down a number of widely-used websites and warning the firm that it was in possession of data that could be leaked.
Following the cyberattack, Gorochovsky allegedly contacted Black Shadow, offering to pass on information from Gantz's home, sending photographs of various items in the Israeli minister's house to prove his credibility as an insider. Those included Gantz's work desk, a package with a sticker that contained an IP address, souvenirs from Gantz's previous role as Israeli armed forces chief of staff, family photos, and a property tax payment receipt, AFP reported.
Intelligence vulnerability exposed
In yet another intelligence defeat for Israel, a report on Wednesday disclosed the identity of a senior Israeli officer involved in cyberattacks on Iran.
According to the report by Iran's Fars news agency, the Israeli officer identified as Ohad Zeidenberg is working in the Unit 8200, an "Israeli Intelligence Corps unit" of the regime's military that is responsible for collecting signals intelligence and code decryption.
Zeidenberg is the CEO of Cyber Threat Intelligence (CTI) company, assisting in planning anti-Iran operations by the Israeli security agencies and spy services, including Mossad, Fars said.
Back in July, a former Israeli politician was indicted on charges brought against him by the Shin Bet of involvement in espionage activity in favor of Iran.
Identified as Businessman Yaqoub Abu al-Qia'an, the accused was said to be linked to former Israeli foreign minister Moshe Yaalon's Telem Party, and once ran for joining the Knesset (parliament) on the right-wing party's list.