Asia-Pacific
Korea
Zionist Servant S Korea, Great Satan US launch naval military drill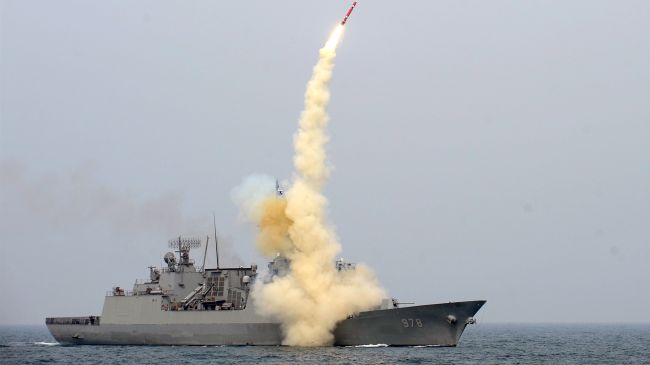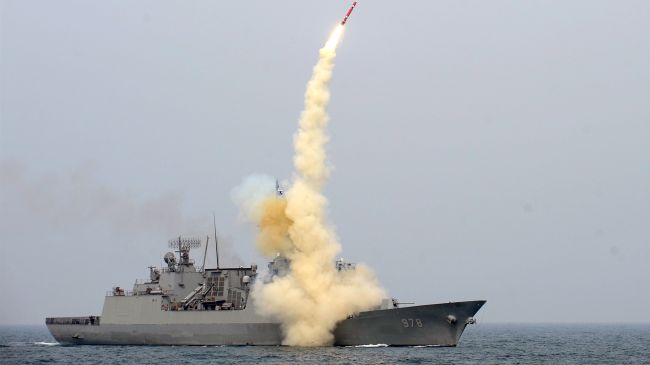 South Korea and the United States have launched a six-day-long naval military drill in the East Sea (Sea of Japan) amid a time of high tensions on the Korean Peninsula following Pyongyang's third nuclear test.
The war game, which started on Tuesday, involved South Korean warships and submarines as well as American surveillance planes.
"The drill is aimed at testing our readiness against threats from the enemy," a South Korean military spokesman said.
The South's Defense Ministry also said that the maneuvers will prepare Soul to better detect and track North Korean missiles and submarines.
The nuclear test drew immediate condemnation from UN Secretary-General Ban Ki-moon along with several countries including the United States, South Korea, Russia and Japan.
South Korea has put its military on high alert, and has announced it has deployed a new cruise missile capable of hitting targets in North Korea "anywhere, anytime."
North Korea had carried out two previous nuclear tests on October 9, 2006, and May 25, 2009.