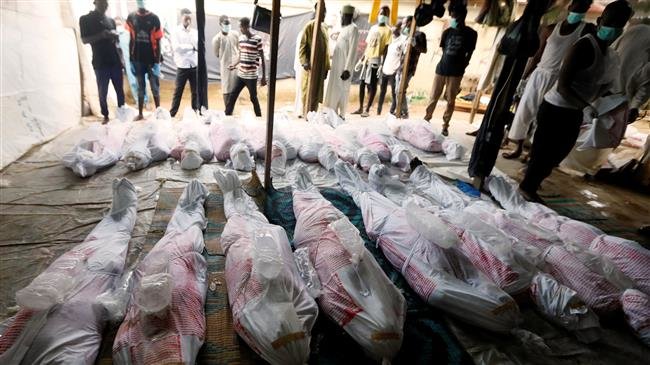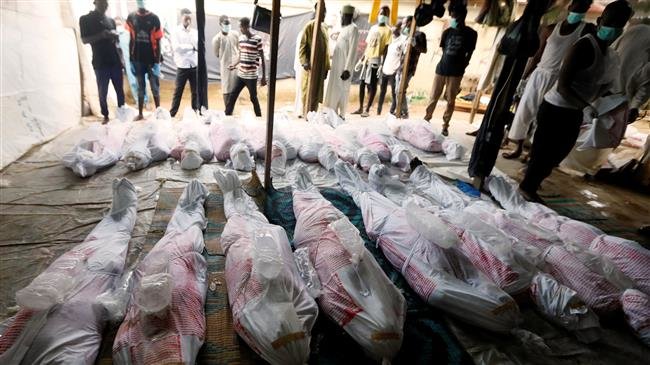 In response to criticism of the killing of nearly 50 protesters near the capital city of Abuja, the Nigerian army has posted a video of US President Donald Trump authorizing troops to shoot migrants who throw stones over the US border.
Nigeria's Defense Ministry spokesman John Agim defended the controversial tweet posted on Friday, stating that the marchers, belonging to the Islamic Movement in Nigeria (IMN), had tried "to take over the checkpoint" and were " trying to harm our people, they are always meeting us…at security check points and trying to provoke us, they even burned a police vehicle."
"Not only did they use stones but they were carrying petrol bombs, machetes and knives, so yes, we consider them as being armed," added Agim, making further reference to Trump's remarks.
The IMN claims 49 of its members were killed after the army and police opened fire on a group of about 1,000 demonstrators as they came close to a police checkpoint. The marchers were protesting the government's previous brutal crackdowns and human rights infringements, alongside mourning the Shia ceremony of Arbaeen.
On Wednesday, Amnesty International released a statement condemning the brutal massacre, claiming to have gathered evidence proving the army brutally killed at least 45 protesters and injured another 122.
"Those injured were shot in different parts of the body – head, neck, back, chest, shoulder, legs, arms – and some of them had multiple gunshot wounds. This pattern clearly shows soldiers and police approached IMN processions not to restore public order, but to kill," said Amnesty International's Nigeria Director Osai Ojigho.
Members of the Islamic Movement in Nigeria buried 42 of their fellow members that have been killed by the Nigerian army.
The Nigerian army, however, claims only six people were killed in the march.
Nigeria's crackdown on IMN followers began in December 2015, when the army attacked a religious ceremony in the city of Zaria in northern Nigeria. State forces later raided the house of IMN leader Sheikh Zakzaky and arrested him after killing anyone attempting to protect him.
More than 350 Nigerian Shia were killed in the brutal onslaught, including three of Zakzaky's sons, only to be later buried in mass graves.
A Federal High Court ordered Zakzaky's unconditional release in 2016, but the Nigerian government has so far refused to abide by the ruling.
A spokesman for the Islamic movement stated back in March that the government in Abuja was planning to indefinitely hold the cleric and his wife in custody.