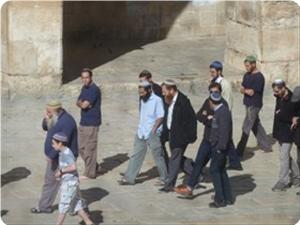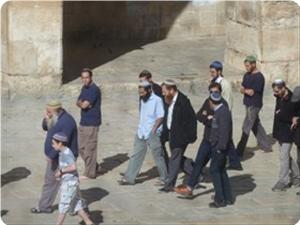 Scores of Zionist Israeli settlers stormed and desecrated the Al-Aqsa Mosque compound on Thursday morning, guarded and accompanied by Israeli forces.
Local sources said that over 90 settlers stormed Al-Aqsa Mosque compound, and started provoking the Muslim worshipers who tried to prevent the Israelis from entering the Mosque.
Meanwhile; the Israeli forces evicted several young Muslims from the compound and banned others from entering, which has caused tension in the Mosque's courtyards and entrances.
Thousands of extremist settlers flocked on Thursday to the Buraq Square, on the western wall of Al-Aqsa Mosque in occupied Jerusalem, to celebrate the Jewish holiday of Passover.