Palestine
Zionist Slaughterer Israeli occupation forces serves demolition notices in Jenin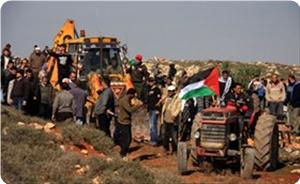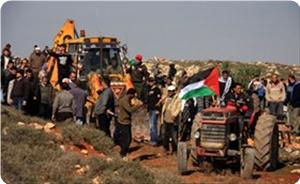 Israeli occupation forces (IOF) served demolition notices to 15 farmers in west Jenin for demolishing their artesian wells, and a notice for a citizen to demolish his house under the pretext of being built in "C" zone without authorization.
Local sources said that IOF soldiers launched an extensive military campaign this afternoon in the village of Kfar Dan west of Jenin during which the infantry units swept the agricultural lands of the village.
Citizens stated that Israeli soldiers handed over Mahmoud Arqawi an order to demolish his house, currently under construction, claiming that it was being built in "C zone".
The local sources noted that there are nearly 100 artesian wells in the region used to irrigate thousands of dunums of land planted with vegetables and greenhouses, and that the IOF had previously destroyed 30 wells during the past two years in the same area.