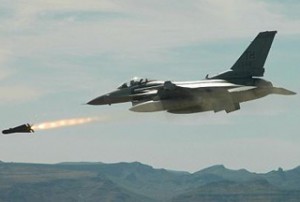 Zionist aircraft carried out a raid at dawn on Monday 22-3-2010 on the area, "Jaradat" in Rafah, which targeted a food tunnel in the region.
Eyewitnesses said that the Zionist aircrafts "F-16" shelled the area of Jaradat at early morning by a heavy missile, the shelling caused huge material damages.
For his part, Dr. Muawiya Hassanein, director of ambulance and emergency in Gaza hospitals said that no injuries were reported after bombing the area.
D. Hassanein also reported that the Zionist occupation forces stationed on the Gaza border near what so called Kissufim fire Surface to surface missile at an open area in the town of Beit Lahia north of Gaza Strip without causing injuries.