Afghanistan
1000s of Afghans rally against Shia Hazara killings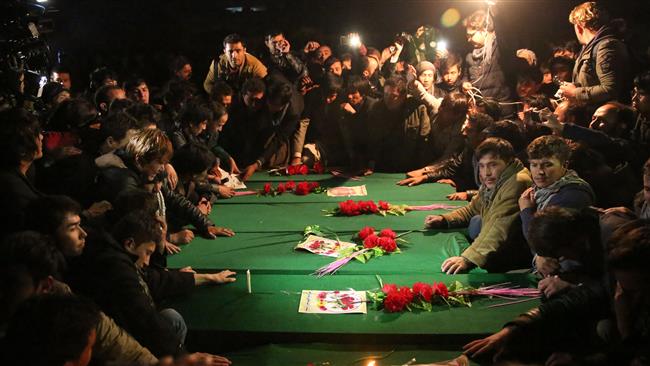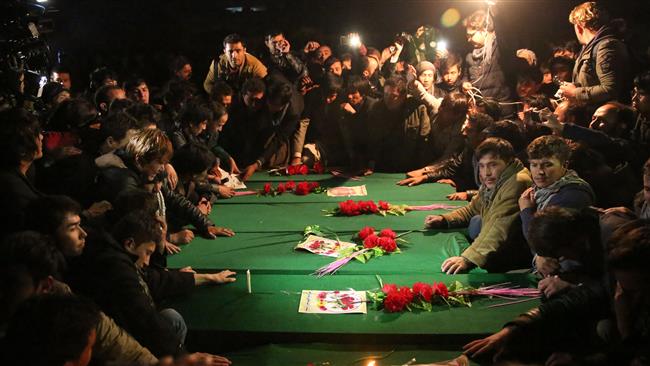 Thousands of angry demonstrators have taken to the streets of Afghanistan's capital, Kabul, in protest against the killing of seven Shia Muslims from the Hazara ethnic minority by suspected Taliban militants.
On Wednesday, the protesters converged in the rain in Kabul's western Mazari Square to express their resentment over the horrendous killings and the government's failure to ensure security in the country.
The marchers, carrying the coffins of the victims draped in green cloth and holding their photos, chanted "Death to the Taliban" and called on President Ashraf Ghani and Chief Executive Abdullah Abdullah to step down. The protesters walked to the presidential palace.
"The only way to prevent such crimes in the future is to take over all government offices until they wake up and make a decision," 40-year-old demonstrator Sayed Karim said.
"We want justice and we want this government, Ghani and Abdullah, to go so that we can have a government that protects all the people of the country and brings security to the whole country," civil society activist Zahra Sepehr, one of the protest organizers, said.
She added the deaths of the seven Afghans were proof that there is no security across Afghanistan.