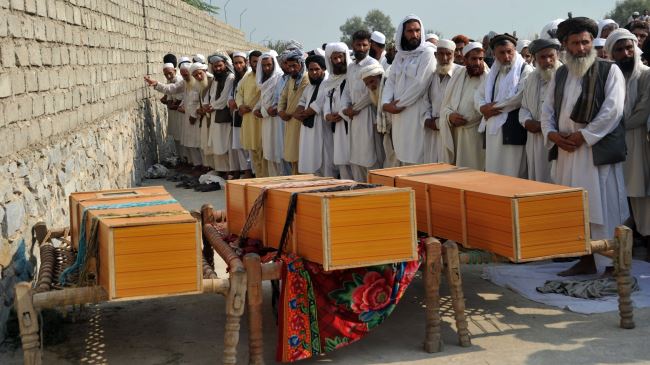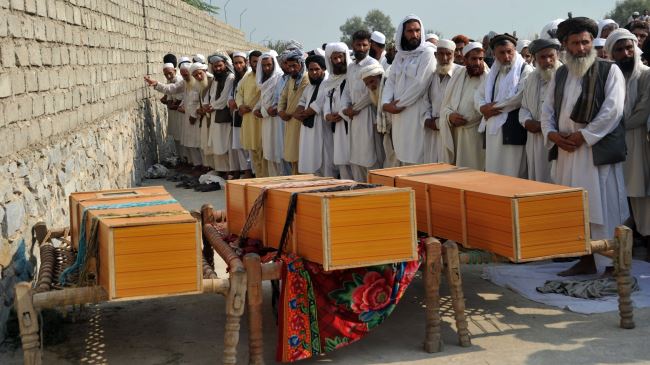 The United Nations says civilian casualties in Afghanistan increased by 19 percent this year, reaching a record high.
The UN Assistance Mission in Afghanistan (UNAMA) said on Saturday that at least 3,188 civilians lost their lives and another 6,429 sustained injuries in the war-torn country by December.
"The number of civilians killed and injured this year in Afghanistan is the highest ever recorded by the United Nations," the UNAMA said in its annual report.
The report blamed ground engagement of troops and improvised explosive devices (IEDs) as the main reasons for the high number of casualties.
The UNAMA added that the number of casualties among women and children increased by 14 percent and 33 percent respectively.
"Current projections indicate that by the end of 2014 the civilian casualty count will pass 10,000 for the first time in a single year since UNAMA began keeping records," the UN said.
The previous UN report said that nearly 3,000 Afghan civilians were killed and more than 5,600 wounded in 2013.
The trend comes as the Taliban has vowed to increase attacks on Afghan forces and US-led troops, their bases, diplomatic missions and vehicle convoys before the drawdown of the US-led mission by the end of the year.
The United States and its allies invaded Afghanistan in 2001 as part of Washington's so-called war on terror. The offensive removed the Taliban from power, but insecurity continues to rise across the country despite the presence of tens of thousands of US-led troops.
The US-led war in Afghanistan, which has caused record-high civilian and military casualties, has become the longest military conflict in American history.