Syria
Aid convoy enters Syria's Darayya, ICRC says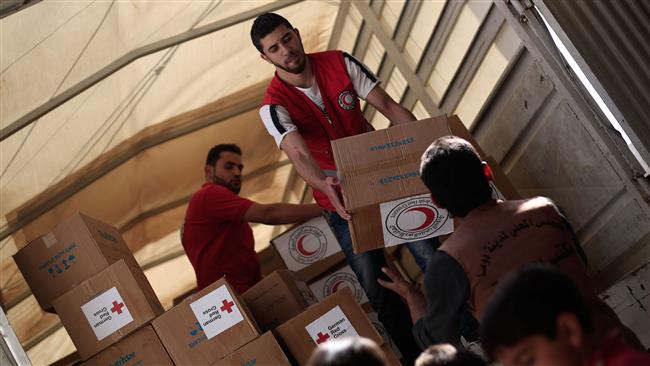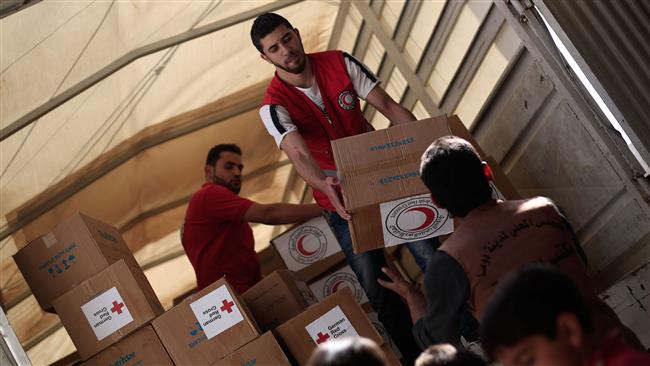 A convoy of trucks carrying humanitarian aid on Wednesday entered the militant-held town of Darayya in Syria as part of a UN-sponsored deal to facilitate the delivery of desperately-needed food and medicine to trapped areas.
The International Committee of the Red Cross (ICRC) said in a statement that the trucks carried relief aid for some 8,000 people in the town, located southwest of the capital, Damascus.
According to the ICRC, both United Nations and Syrian Arab Red Crescent staff were involved in Wednesday's delivery.
Damascus has pledged full cooperation with the UN and the Red Cross to deliver humanitarian aid to all civilians "without any discrimination," including those in hard-to-reach areas.
In recent months, several humanitarian aid convoys have delivered food, hygiene equipment, birth delivery kits, school supplies and medicine to several militant-held areas.
The Syrian government has, however, voiced concern that militants in those areas could withhold food from needy citizens.
Earlier in the day, the Russian Defense Ministry has announced that a temporary ceasefire has been introduced in Darayya. The 48-hour truce went in to effect Wednesday to allow civilians to be supplied with humanitarian aid.
Darayya has been the scene of fierce clashes between government forces and militants holed up in parts of the area. A number of civilians have been killed in the crossfire.
A ceasefire brokered by the US and Russia went into effect on February 27 in Syria, but it does not apply to the Takfiri Daesh terrorists and the al-Nusra Front.
The Syrian army has vowed to press ahead with its counter-terror military operations and drive terrorists out of their major positions.