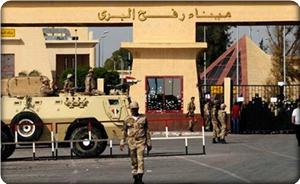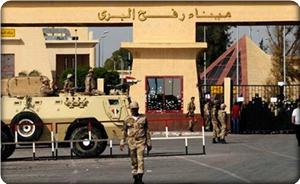 Ezzat Al-Rishq, member of Hamas political bureau, has condemned the continued closure of Rafah crossing before the Palestinian people and the humanitarian cases particularly, stressing that the current situation threatens the life of 1.7 million people living in the besieged strip.
Tightening the siege on the Gaza Strip through the closure of the Rafah crossing, the sole lifeline for the people of Gaza, only serves the Israeli occupation, he said.
Al-Rishq strongly denounced the continued incitement against the Gaza Strip that targets the Palestinian resistance, adding that tightening the siege on the Gaza Strip will remain a stain on those who planned for, participated in and implement it.
He warned of a serious humanitarian and economic disaster in the Gaza Strip, calling for opening the Rafah crossing before the movement of individuals and goods especially after the demolition of the tunnels between Egypt and Gaza which have functioned as the life-line to the besieged Gaza Strip since the beginning of the Israeli siege in 2006.
Gaza has not and will never pose a threat to the Egyptian security and it has not and will not interfere in any Egyptian internal matter, the leader in Hamas movement confirmed.