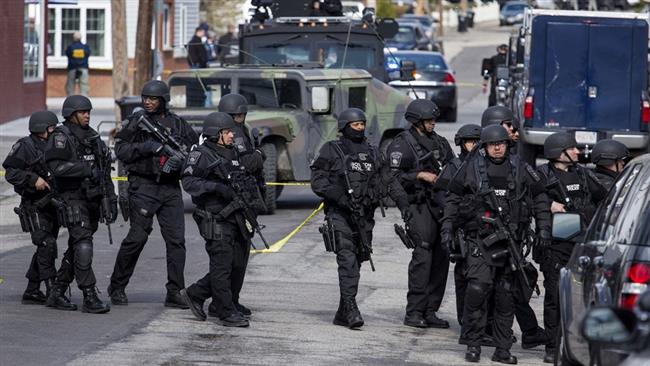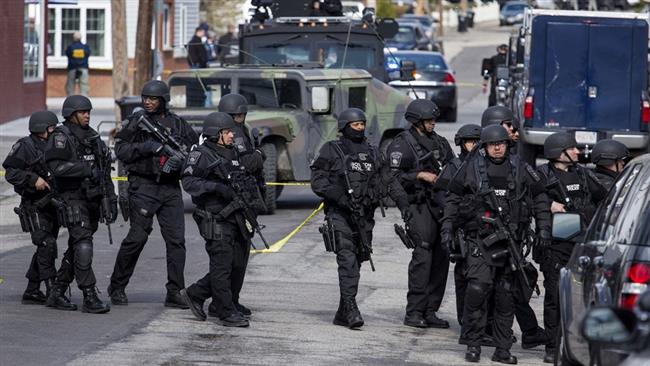 Ambush-style killings of US police forces have increased by 300 percent since last year, says the National Law Enforcement Officers Memorial Fund (NLEOMF).
The group's report on Saturday warned of the situation by referring to the 300-percent figure, tantamount to 14 police officers killed in ambushes while in the line of duty since the beginning of 2016.
"Fourteen officers were shot and killed in ambushes, seven officers were killed stopping a suspicious person and five officers were killed while executing a tactical arrest or high-risk warrants" read the report. "Of particular concern, ambush-style killings of law enforcement officers have dramatically increased more than 300 percent from the same period in 2015,"
The group also released other figures in relation to the killings of police officers.
"Firearms-related fatalities (32) spiked 78 percent in the first half of this year from 18 during the same period last year," it added.
An interesting fact in the report was that out of the 32 officers, 13 were from Texas and seven from Louisiana.
Traffic-related incidents, however, appeared to be on the decline with 24 deaths recorded since January, which shows a 17-percentwhen compared to the same period in 2015.
This is while the number of those killed or injured by US police appears significantly higher as "on an average day, three people die and 150 people are treated at a hospital because they are injured by police," saidTed Miller with the Pacific Institute for Research and Evaluation, whose study found that an estimated 55,400 people were killed or injured by police in 2012.
Anti-police sentiments peaked in the United States this month after the shooting deaths of Alton Sterling and Philando Castile, two African Americans who lost their lives in the hands of US police in separate incidents in the US states of Minnesota an Louisiana respectively.
Massive protests were subsequently held across the country by Black Lives Matter activists, outraged after videos showing their deaths were released.