Saudi Arabia
Yemen
Ansarullah: Drone Attacks on Saudi Stations A Response to Riyadh's Crimes
Spokesman for Houthi Ansarullah movement said the Yemeni forces launched the Tuesday's drone attack on Saudi oil installations in reaction to the Riyadh regime's crimes against people of Yemen.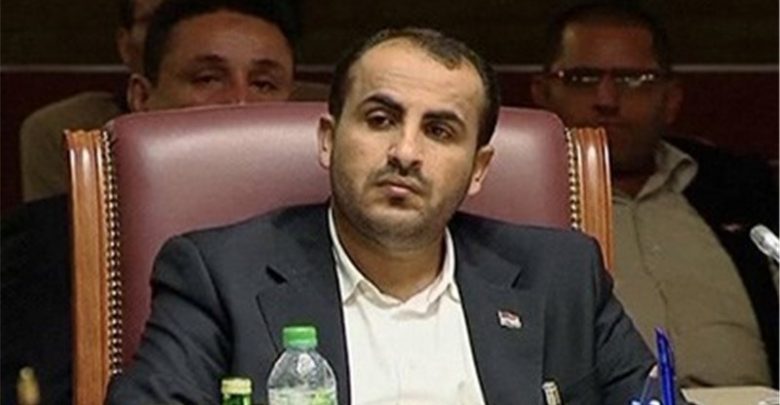 The retaliatory drone attacks that Yemeni forces launched against Saudi Arabia's oil facilities on Tuesday was a response to the kingdom's crimes against Yemen, Al-Manar quoted Mohammad Abdulsalam as saying.
Hailing the drone strike as a retaliation against the Saudi "massacre" of Yemeni people, he underlined that Yemeni fighters are responding to a blockade imposed by the Saudi-American military coalition and its terrorist activities.
The Yemeni nation has no option other than defense, Abdulsalam, also head of Yemen's delegation in the UN-brokered peace talks, added.
Saudi Arabia said armed drones struck two oil pumping stations that belong to the country's state-run oil giant Aramco while other assaults targeted energy infrastructure elsewhere in the kingdom.
The attack on the pumping stations took place early on Tuesday, causing minor damage to one of the stations supplying a pipeline running from its oil-rich Eastern Province to the Yanbu Port on the Red Sea, Energy Minister Khalid al-Falih said in a statement.
Al-Masirah news website has also reported that Yemen's army has executed a large military operation against Saudis vital targets using at least 7 drones. The report explained that "this wide military operation comes as a response to the aggression and the siege on the Yemeni People," adding that the army is ready to execute more of these significant and hard strikes as long as the siege continues.
People of Yemen have been under massive attacks by a Saudi-led coalition for more than four years.
According to a recent UN report, the combined death toll from the Saudi-led aggression and disease is 233,000, or 0.8 percent of Yemen's 30 million-strong population.